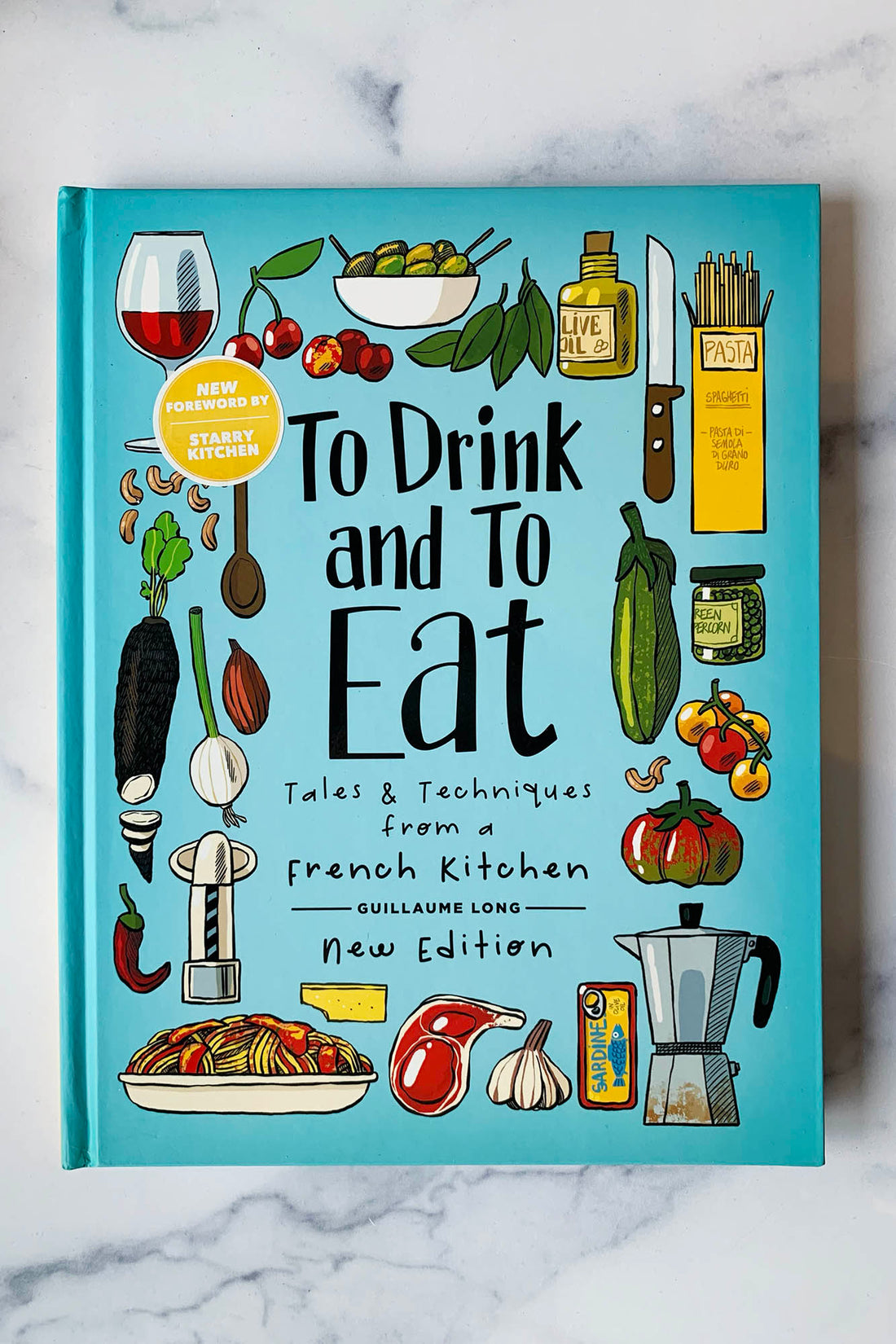 To Drink and To Eat: Tales & Techniques
A new multi-course collection of cartoonist Guillaume Long's famous culinary comic in Le Monde, now equipped with a fresh Foreword by Starry Kitchen and bonus material from the author's archives!
If you want to take your culinary skills from cook to master chef, you'll need to know a few things. Where can you get not just good, but the best wild garlic? What are the tried-and-true utensils every master chef's kitchen should have? Which recipe should you have in your back pocket for preparing to perfection at a moment's notice? What are the best wine pairings for your next dinner party? Aspiring chefs who need new tricks in the kitchen: You're not alone. Guillaume Long has asked and answered all your culinary questions.