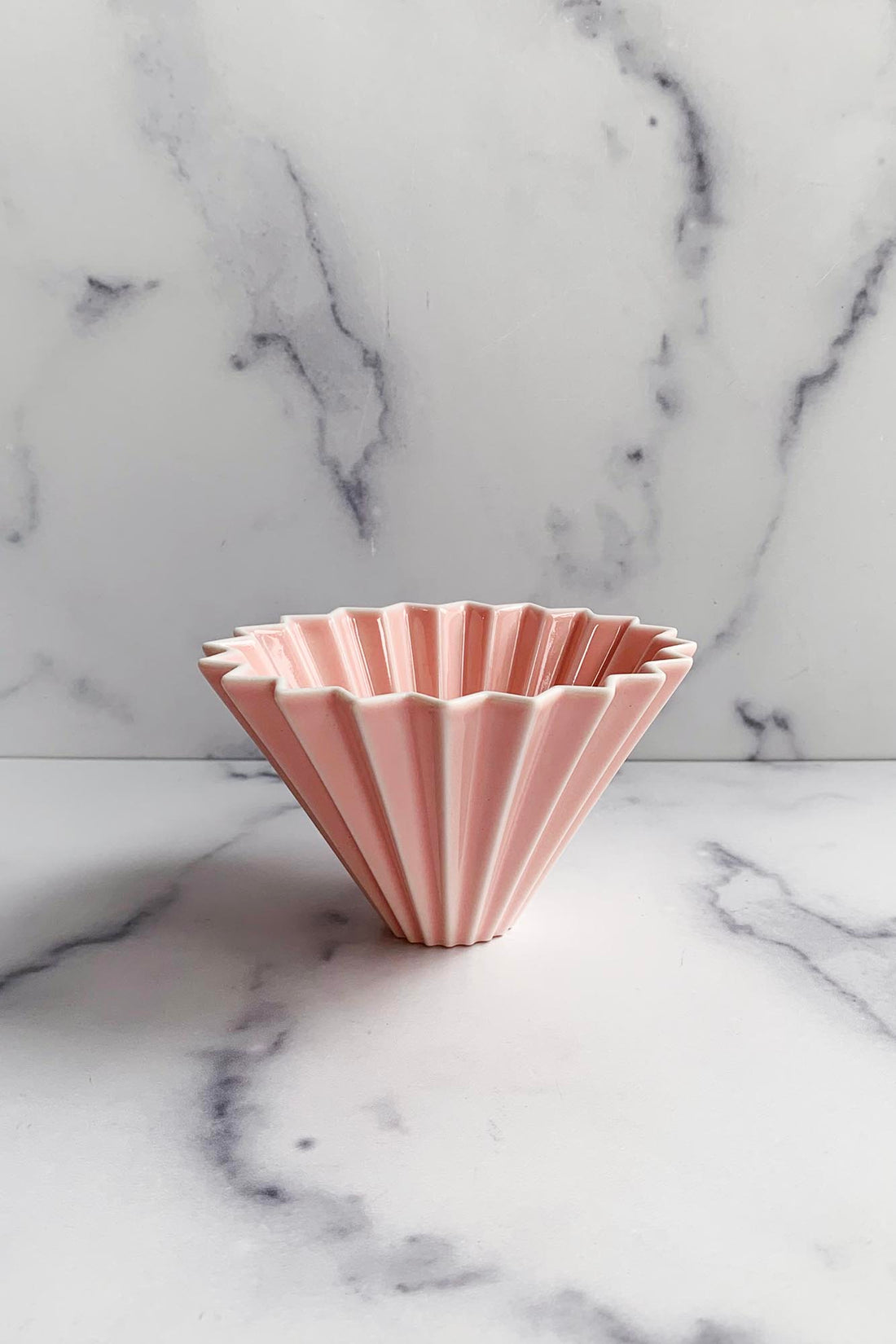 Origami Dripper Sakura Pink
A beautiful ceramic pourover dripper to elevate your home coffee. Made from high-density Japanese minoware clay, this dripper has excellent heat retention and airflow from it's unique design.
Use with a conical filter, V60 filter, or wave filter for best results. 
Sold individually. For easy use, make sure to purchase an accompanying wooden holder ring.