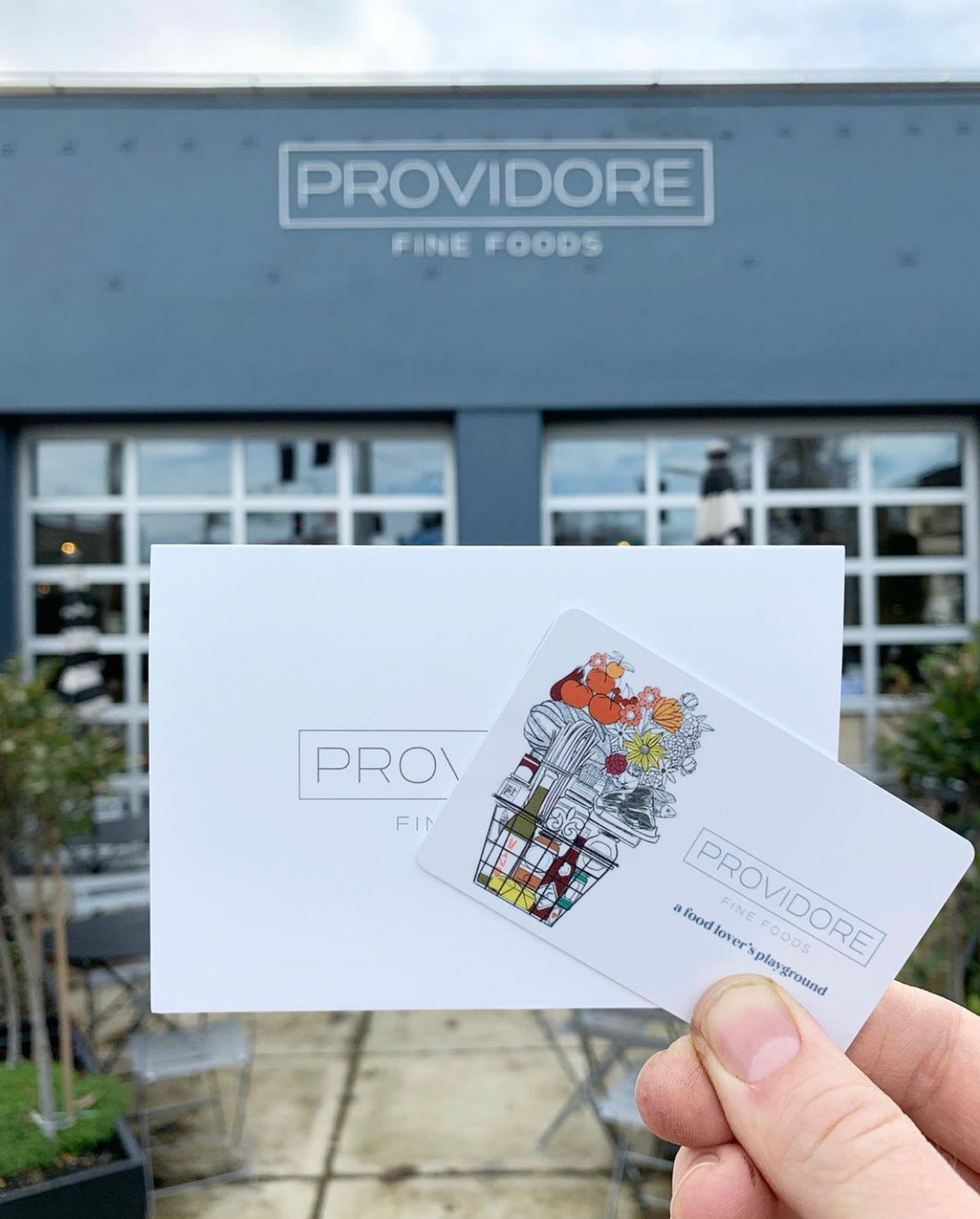 Gift cards are only available for in-store pickup. Your gift card will be held at the cashier station indefinitely from the fulfillment date you choose. If you would like something to include in a card or gift, please email orders@providorefinefoods.com and we can provide a print-at-home note. Your recipient will still need to provide their name when collecting the card.
Give the gift of a storewide shopping spree at Providore! Our Providore Gift Card works just like cash and can be refilled as needed.  Perfect for people who love to shop and browse in person. Available in various starting denominations. Please protect your gift cards like cash—they cannot be reissued if lost.

PLEASE NOTE: THIS GIFT CARD CAN ONLY BE USED FOR IN-STORE* PURCHASES AND CANNOT BE REDEEMED ONLINE.