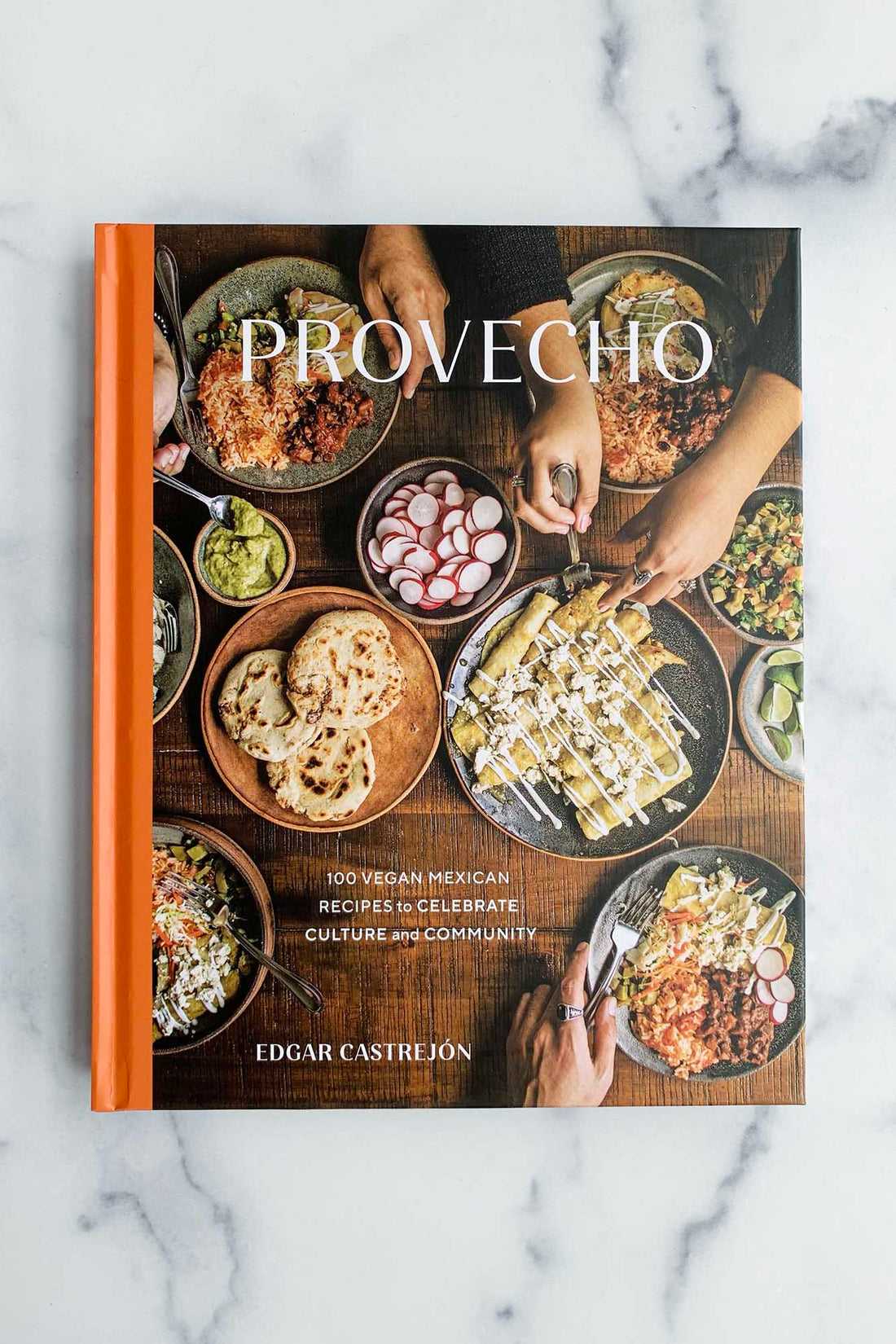 100 plant-based Mexican, Colombian, and Salvadoran recipes to transform normally meat-heavy dishes into vegan celebrations of family and home.
When Edgar Castrejon adopted a vegan lifestyle as a college student away from home for the first time, he worried he would no longer fit in at the table with his family. Growing up in a diverse neighborhood in Oakland, the proud first-generation Mexican American had spent countless hours cooking alongside his mom, aunts, and grandmother in the kitchen, where family recipes were passed down through las manos magicas rather than written notes. Realizing that following a plant-based diet made him feel better, but wanting to continue enjoying the flavors of authentic Mexican and Latin American cuisines, Edgar began transforming traditional, meat-heavy recipes into inventive, plant-based creations.
Provecho (the Spanish expression for wishing someone a good meal) is a celebration of food and family, honoring the traditional recipes of Mexican culture while cooking with compassion. The 100 vegan recipes, many of which take thirty minutes or less and rely on readily accessible ingredients, are organized by how meals are approached in Edgar's family and also include Salvadoran and Colombian influences. Vegan recipes for slow-simmered soups and stews, empanadas, tacos, and quesadillas abound, as do recipes for the dishes you wake up craving, like cinnamon pancakes platos típicos and breakfast burritos. Top off meals with vegan salsas, salads, and ceviches and enjoy comforting horchata and spicy tamarind juice, of course with options to transform some drinks into cocktails. All of this is followed by recipes for flan, cakes, and sweet empanadas.
With 100 incredible recipes, Provecho stands poised to be the definitive vegan Mexican cookbook for a new generation.