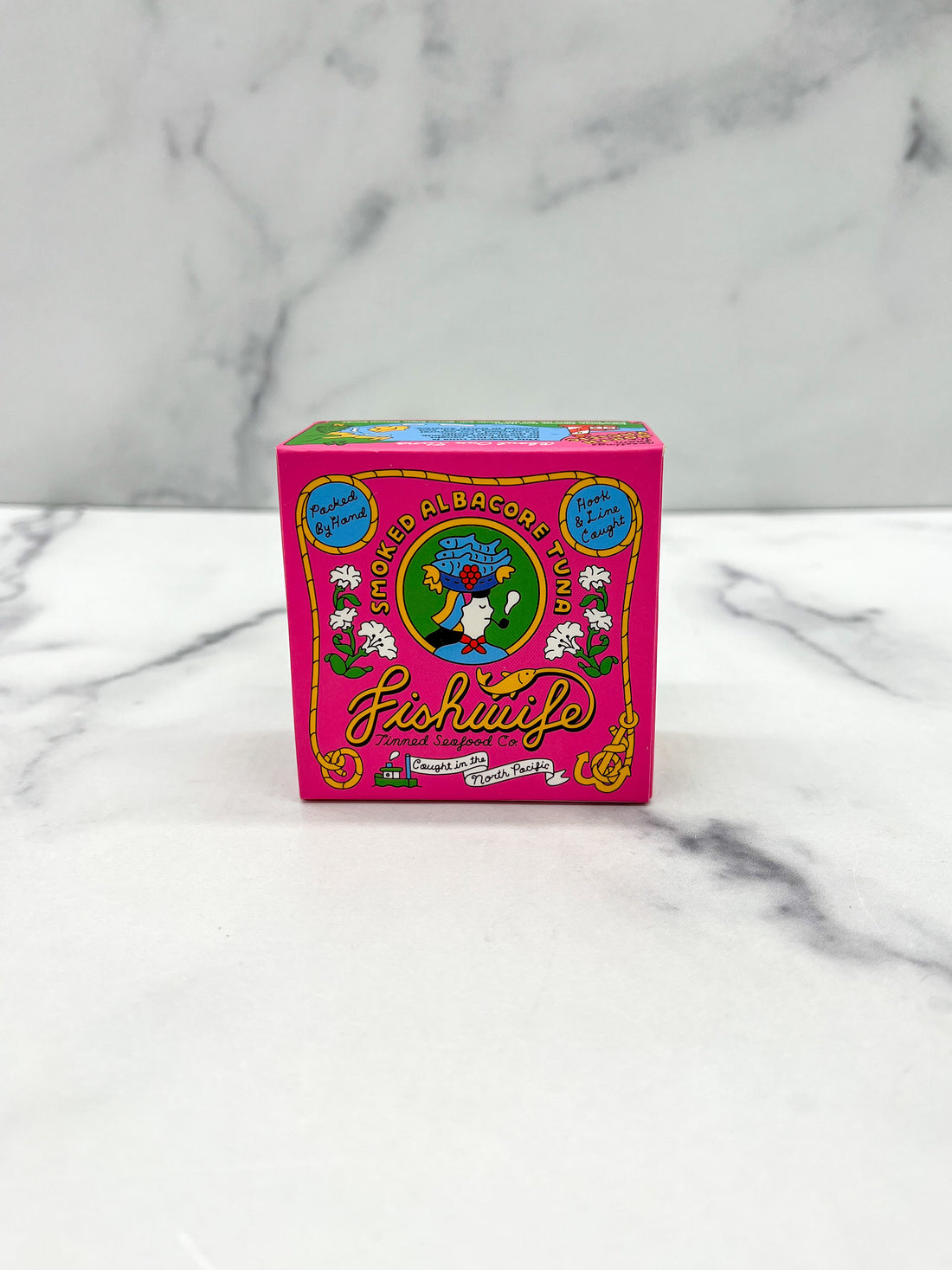 Fishwife Wild-Caught Smoked Albacore Tuna
Hook-and-line caught in the Pacific Northwest. Brined in extra-virgin olive oil, sea salt, garlic, and brown sugar, and smoked in small batches over alderwood, hand-packed, and canned by a family-owned cannery on the coast of Oregon.
INGREDIENTS
Wild-Caught Albacore Tuna, Extra Virgin Olive Oil, Garlic Salt, Brown Sugar, Alder Smoke.