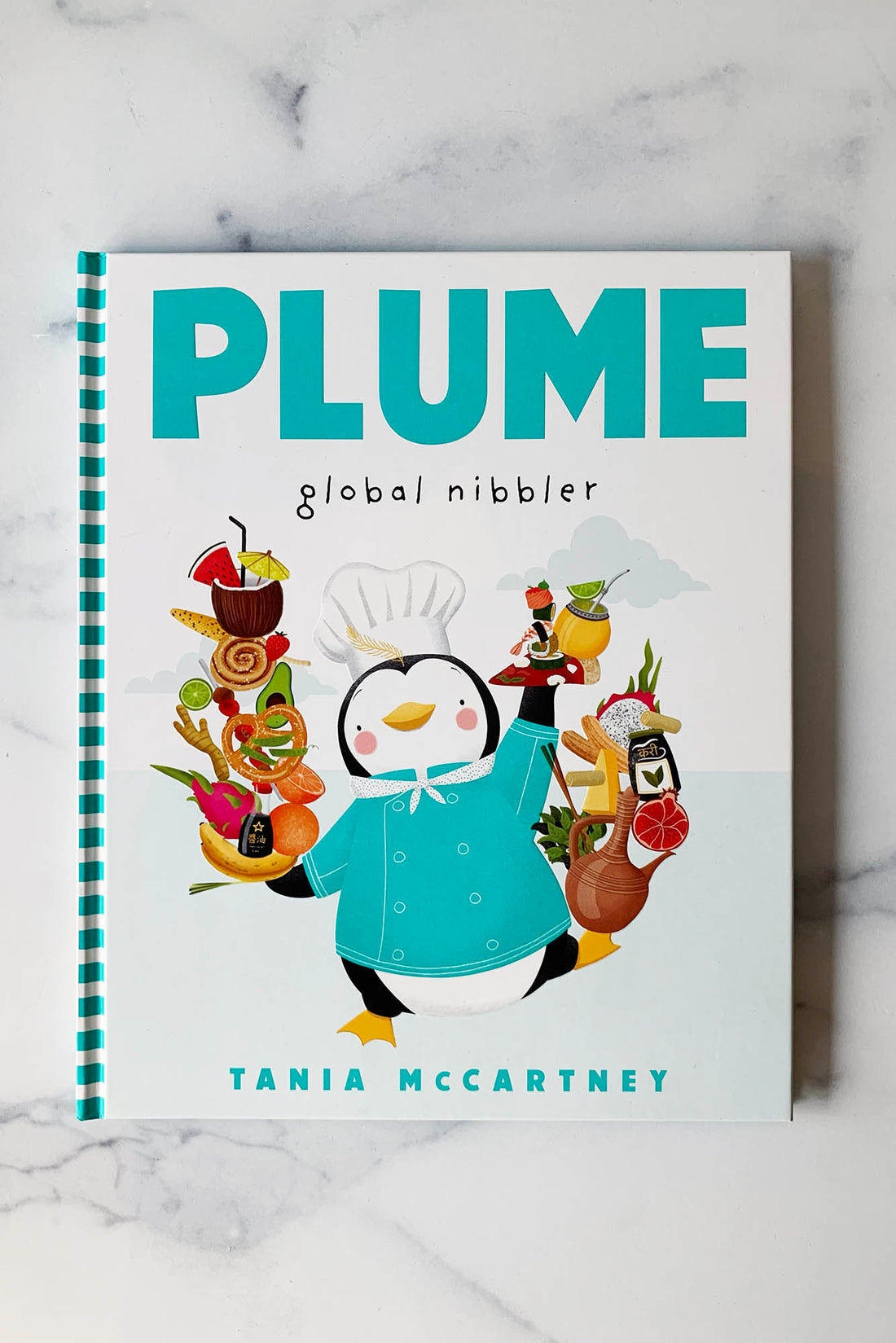 Join the most adorable penguin world explorer on a gastronomic jaunt around the planet in Plume: Global Nibbler, the second book in Tania McCartney's series for little ones, celebrating the cultures and diversity of the world around us!
Plume loves to cook - and to eat. He loves a bit of spice and he's on a mission to fire up the tastebuds of his fussy-eater penguin friends. With the help of his dear friend Ava (of the Albatross Express), he leaves Antarctica in search of the world's most delicious local dishes and treats.
From Iranian kebabs and Swedish cinnamon pastries, to Ethiopian injera flatbread and the chewy crispiness of Italian pizza . can these delightful dishes tempt Plume's friends away from krill in favor of a truly global smorgasbord? This delightful picture book is perfect for introducing children (ages 4 and up) to new foods as Plume seeks out tasty dishes, tempting snacks and truly authentic local fare from countries around the world.