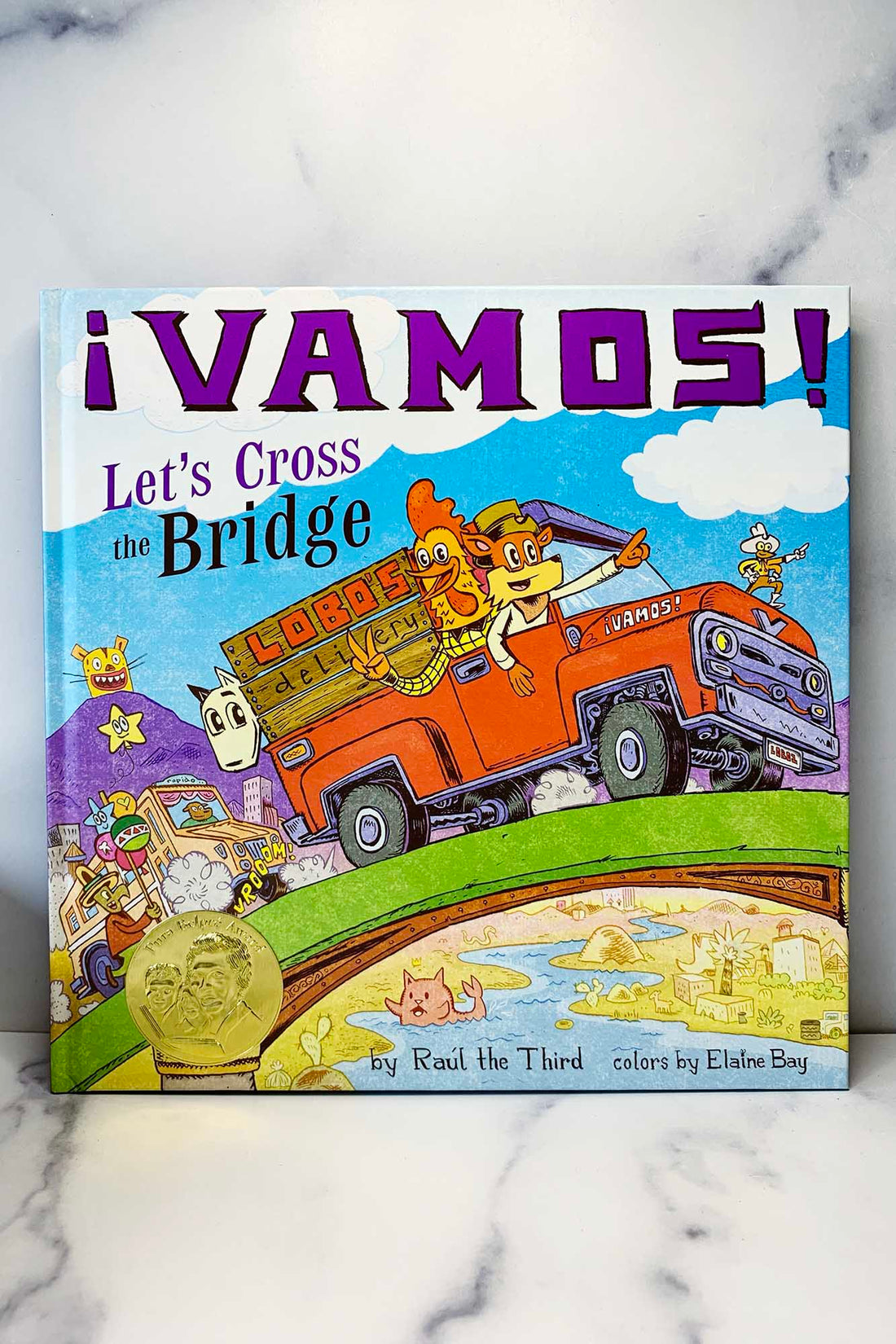 ¡Vamos! Let's Cross the Bridge
Little Lobo and Bernabé return in ¡Vamos! Let's Cross the Bridge, a joyful paper-over-board picture book follow-up to ¡Vamos! Let's Go Eat about coming together and celebrating community from New York Times bestselling, three-time Pura Belpré Award winning author-illustrator Raúl the Third.
People are always crossing the bridge for work, to visit family, or for play. Some going this way; others going that way. Back and forth they go. With friends on foot and in bicycles, in cars and trucks, the bridge is an incredibly busy place with many different types of vehicles.
Little Lobo and his dog Bernabé have a new truck and they are using it to carry party supplies over the bridge with their pals El Toro and La Oink Oink. The line is long and everyone on the bridge is stuck. How will they pass the time?