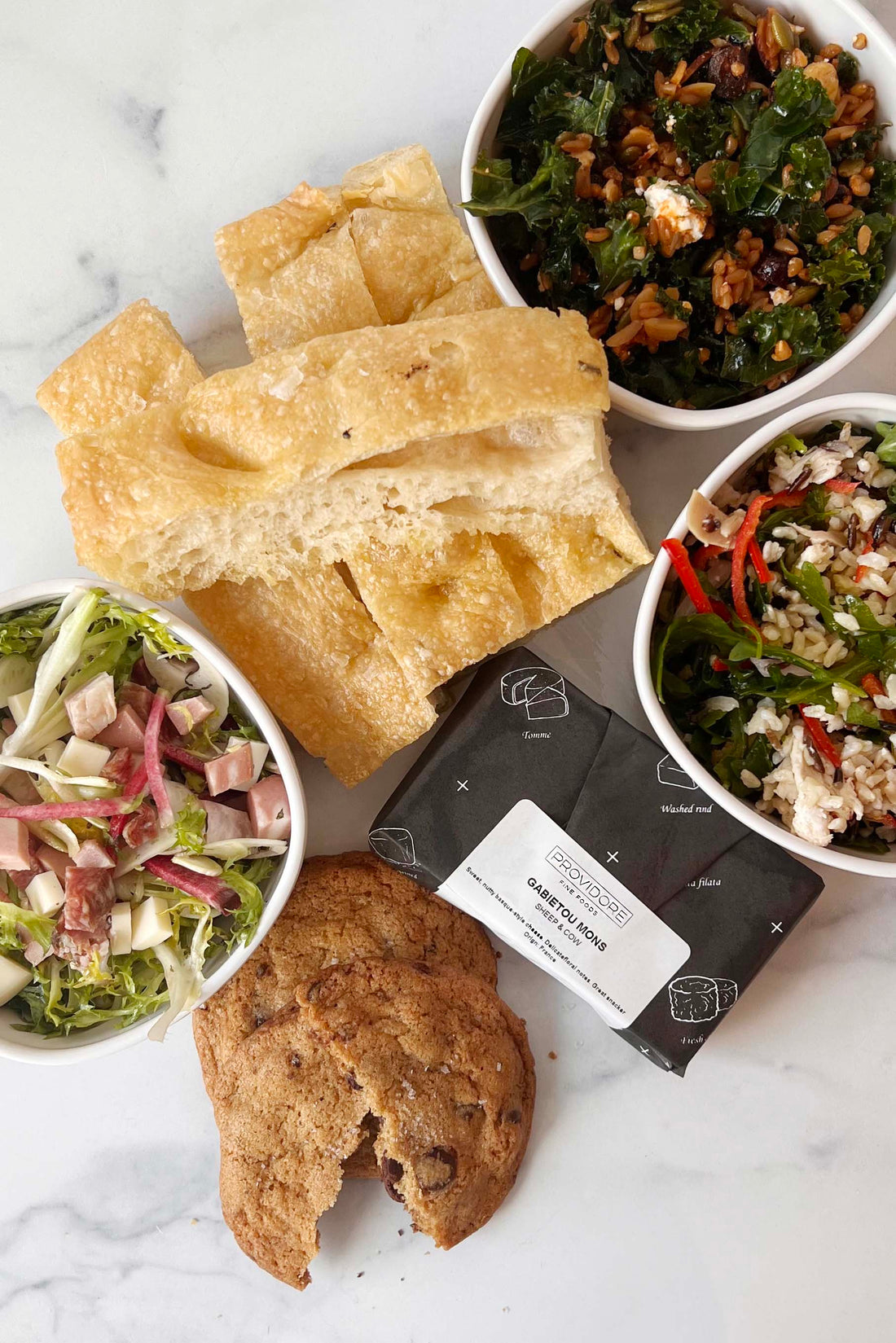 Everyday, our kitchen prepares 3 quarts of beautiful composed salads from scratch with the best seasonal produce. Choose your favorites and we will round out the meal with a slab of our own focaccia, an artisan cheese, and some cookies to finish (or start) your evening. Add some of our delicious sausage or a bottle of wine and we'll pick out a perfect pairing for your tastes.
*Photos are just for reference and may not reflect the exact foods gathered for your order.
THIS ITEM IS NOT ELIGIBLE FOR SHIPPING.