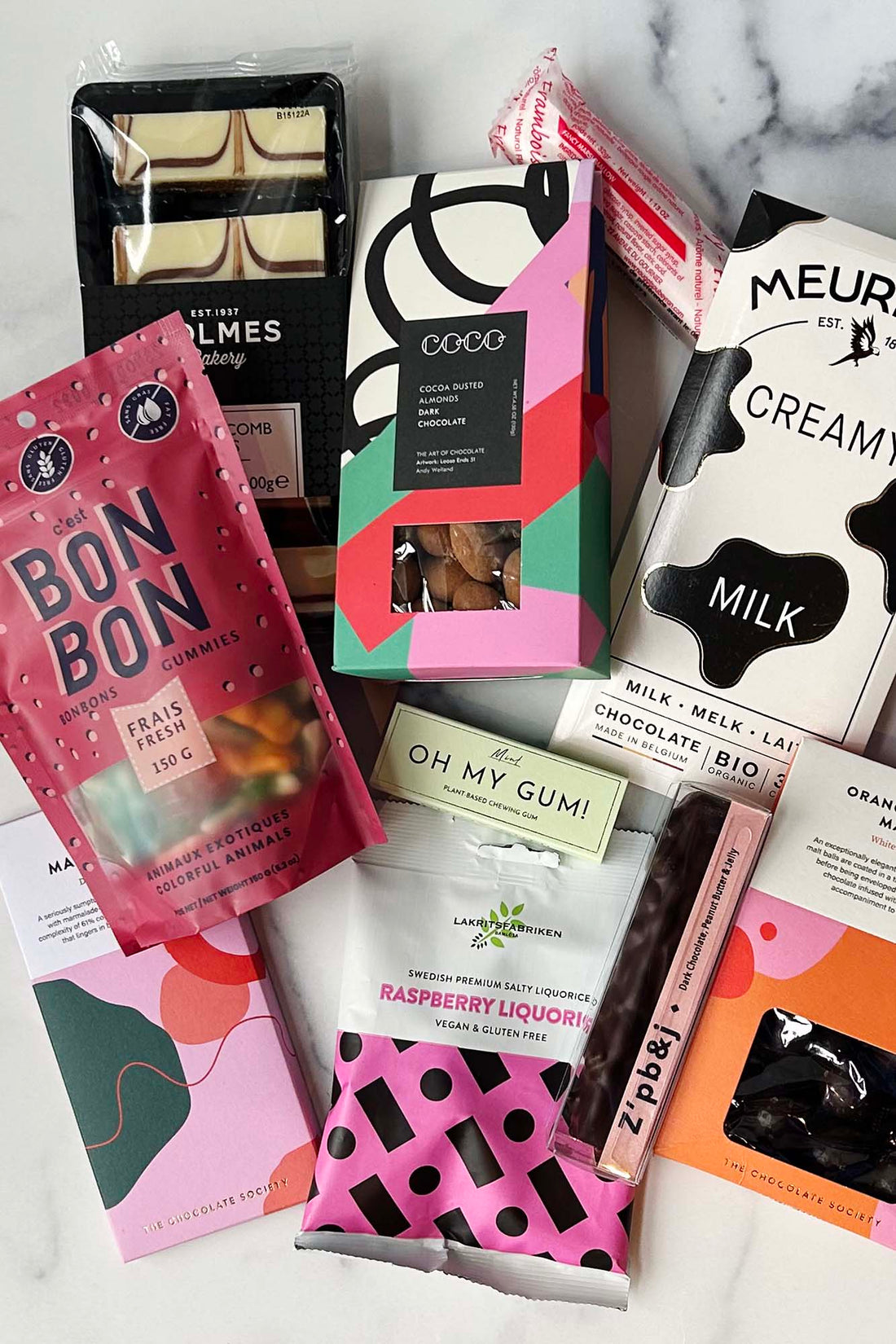 A perfect assortment of treats packed with our signature Providore style in a custom gift box. 
We've scoured the most sugary corners of the globe for treats to satisfy every sweet tooth: gummies, hard candies, biscuits, cakes, brittles, caramels, marzipan, cookies, halva, chocolates, caramel corn, nougat, tarts, and more!
*Photos and description are just for reference. Your gift is made to order and will contain a one-of-a-kind assortment of products—you will provide preferences and guidance on the next step of checkout.