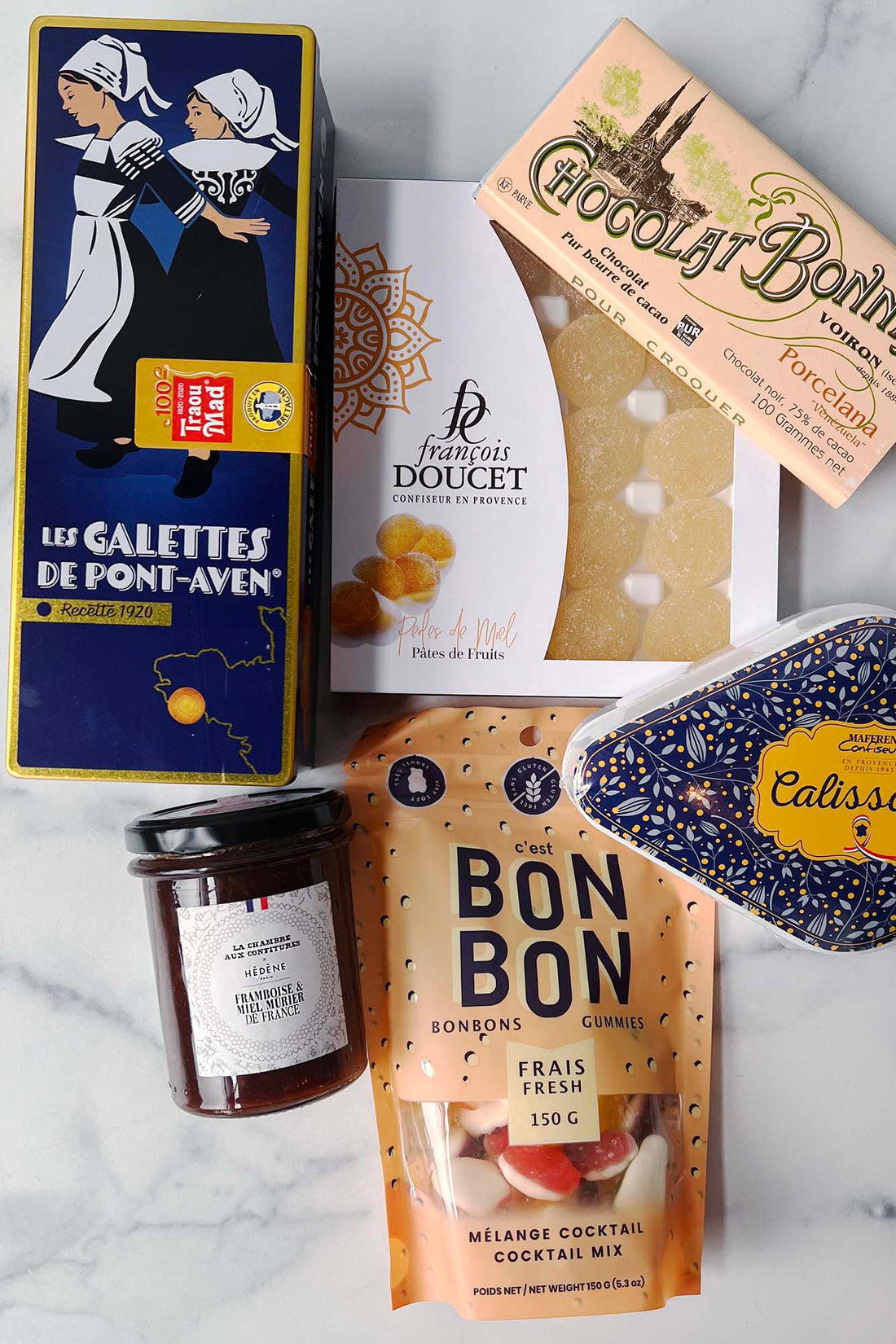 A perfect assortment of treats packed with our signature Providore style in a custom gift box. 
When we think of French food, sure we imagine all of the raw cheeses, charcuterie, and freshly baked bread. But if we're being honest, the visions that truly dance in our heads are sweet. In this box you'll find an assortment of our latest favorites: chocolates, cookies, nougats, pâtes des fruits, gummies, hard candies, jams and all manner of sweet confections.
*Photos and description are just for reference. Your gift is made to order and will contain a one-of-a-kind assortment of products—you will provide preferences and guidance on the next step of checkout.

Minimum 24-hour turn-around required.