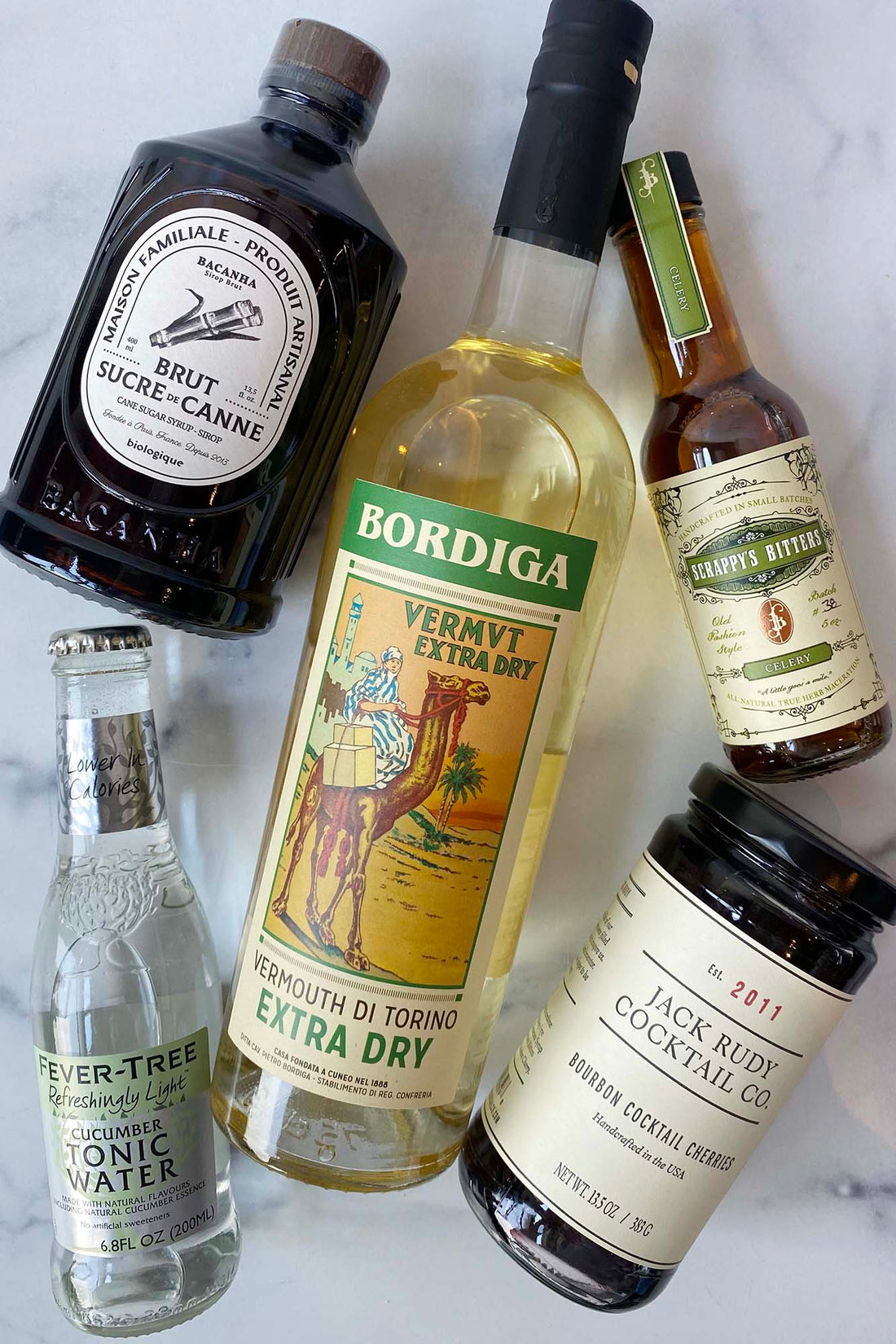 The Bartender's Cocktail Pantry
A perfect little assortment of treats packed with our signature Providore style in a custom gift box. Makes a great office or host gift.
For the spirited cocktail connoisseur, we've collected some of our most distinctive bartending ingredients. These items will open countless new recipes and will add layers of flavor to mixed drinks at home. Tucked inside, you'll find a complex vermouth, unique bitters, small-batch syrups, and cocktail cherries.
*Photos and description are just for reference. Your gift is made to order and will contain a one-of-a-kind assortment of products—you will provide preferences and guidance on the next step of checkout.

Minimum 24-hour turn-around required.