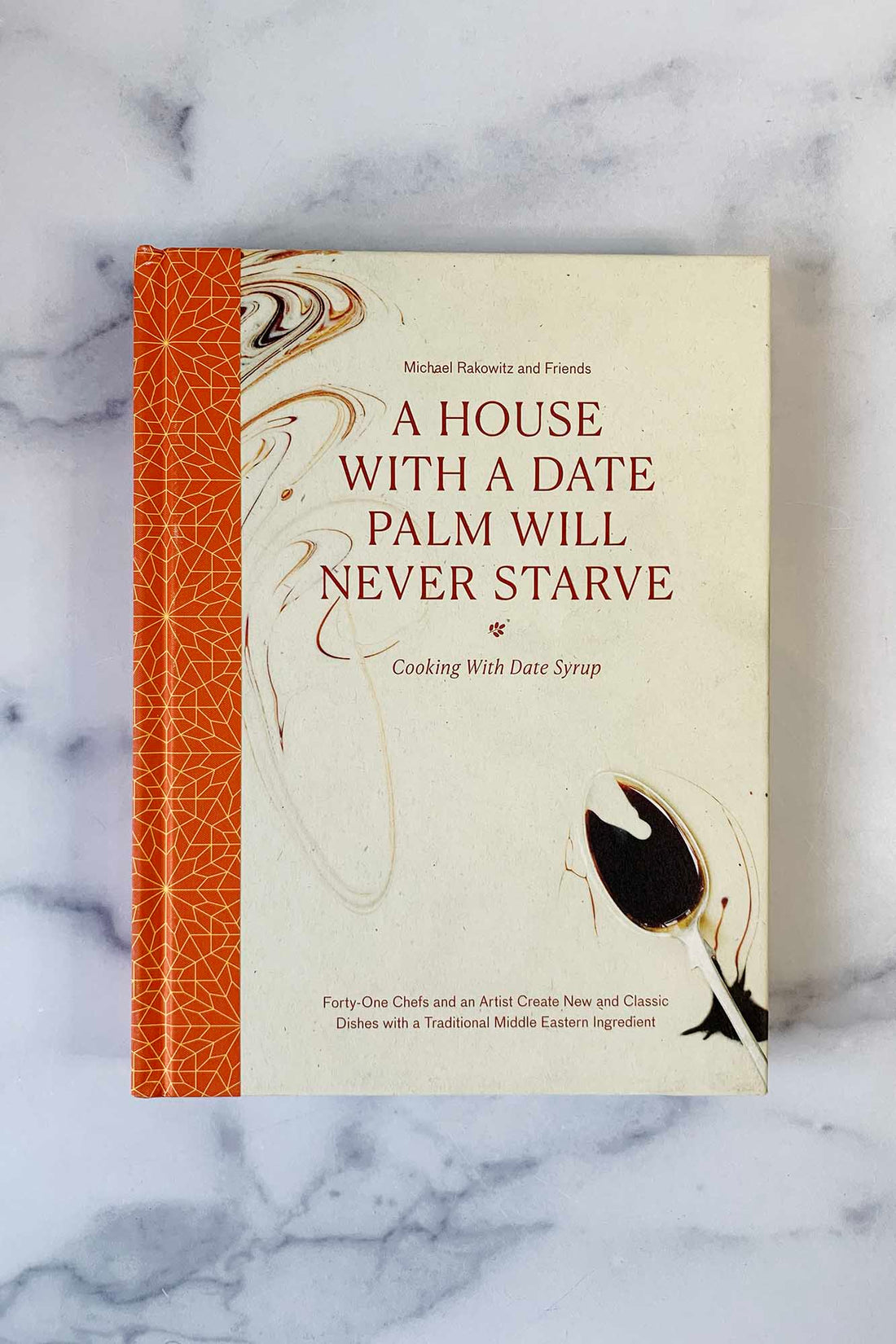 A House with a Date Palm Will Never Starve
With recipes by 41 popular chefs and food writers such as Alice Waters, Yotam Ottolenghi and Marcus Samuelsson, this cookbook focuses on the many uses of date syrup
Date syrup has been central to Iraqi cooking and home life for centuries. In this unique book, a fusion of contemporary art and food, Chicago-based Iraqi-American artist Michael Rakowitz (born 1973) and 41 celebrated chefs present delicious dishes using this staple of Middle Eastern cuisine.
In early 2018, Rakowitz unveiled a winged bull sculpture on the Fourth Plinth in London's Trafalgar Square, a life-size replica of a Mesopotamian lammasu made from thousands of date syrup cans. The artist's choice of material was laden with historical significance: for decades, until the industry was decimated by war and disease, dates had been Iraq's second biggest export after oil.
As his winged bull sat upon the Fourth Plinth, Rakowitz invited chefs from around the world to create new and classic recipes using date syrup. Chefs and food writers including Yotam Ottolenghi, Alice Waters, Claudia Roden, Reem Kassis, Prue Leith, Jason Hammel, Nuno Mendes, Thomasina Miers, Giorgio Locatelli and Marcus Samuelsson answered Rakowitz's call, creating dozens of sweet and savory dishes with date syrup, now collected in this cookbook. 
Easy step-by-step instructions and gorgeous photographs enable the reader to make these recipes at home. Ranging from the traditional to the innovative, with everything from simple brunch dishes, salads and sides to mouthwatering mains, cakes, desserts, drinks and condiments represented, the recipes in this volume showcase the richness of a humble ingredient. This special book will appeal to anyone who loves the cuisine of the Middle East and is interested in the politics of food in that troubled region.