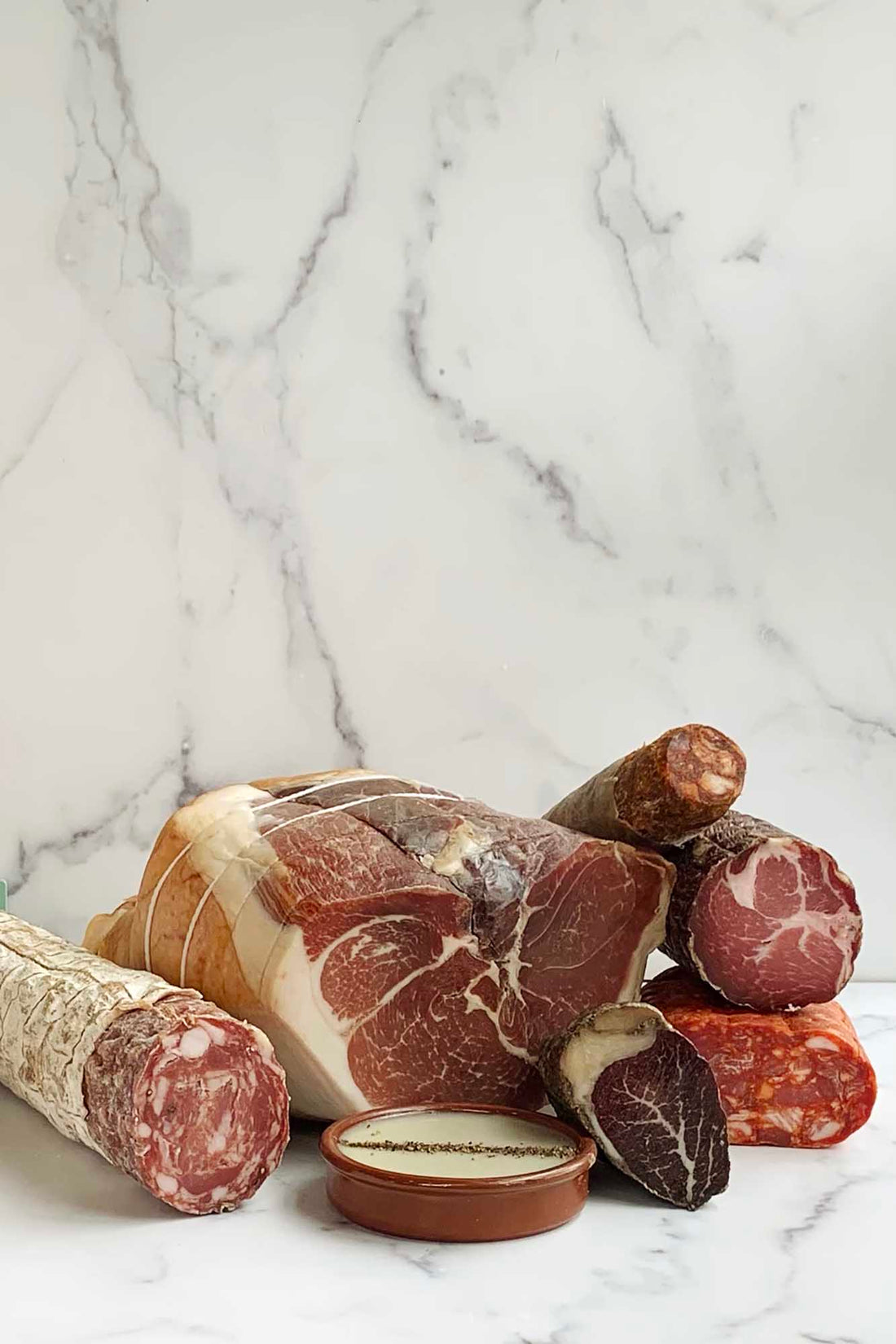 Our Charcuterie Board Kit sets you up with beautifully sliced portions of your favorite salami, prosciutto, jamon, and other cured meats. Choose your selections from our list below and let us know of any important preferences in terms of spice, allergies, or other details. Amounts will range from 1/4- to 1/3-pounds to best accommodate varying price points.
You can also complete your at-home charcuterie board with an option bottle of wine or a set of savory accompaniments, including a Little T baguette, Spanish "cocktail" snacking mix, cornichons, and a jar of mustard.
*Each box is made-to-order and will reflect the assortment currently in our case, so keep in mind that the photo is just for reference.
THIS ITEM IS NOT ELIGIBLE FOR SHIPPING.