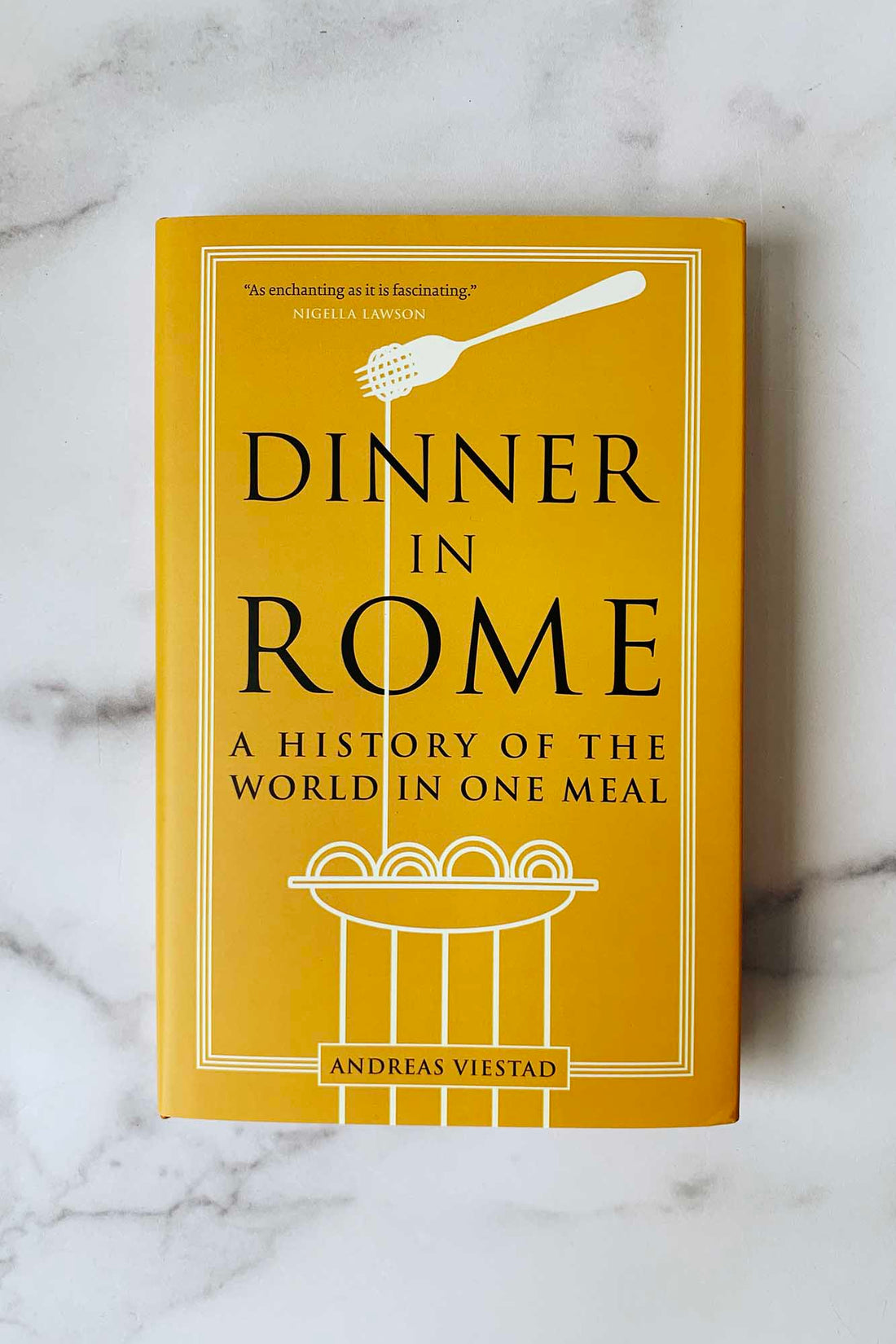 With a celebrated food writer as host, a delectable history of Roman cuisine and the world--served one dish at a time.
"There is more history in a bowl of pasta than in the Colosseum," writes Andreas Viestad in
Dinner in Rome
. From the table of a classic Roman restaurant, Viestad takes us on a fascinating culinary exploration of the Eternal City and global civilization. Food, he argues, is history's secret driving force. Viestad finds deeper meanings in his meal: He uses the bread that begins his dinner to trace the origins of wheat and its role in Rome's rise as well as its downfall. With his fried artichoke antipasto, he explains olive oil's part in the religious conflict of sixteenth-century Europe. And, from his sorbet dessert, he recounts how lemons featured in the history of the Mafia in the nineteenth century and how the hunger for sugar fueled the slave trade. Viestad's dinner may be local, but his story is universal. His "culinary archaeology" is an entertaining, flavorful journey across the dinner table and time. Readers will never look at spaghetti carbonara the same way again.