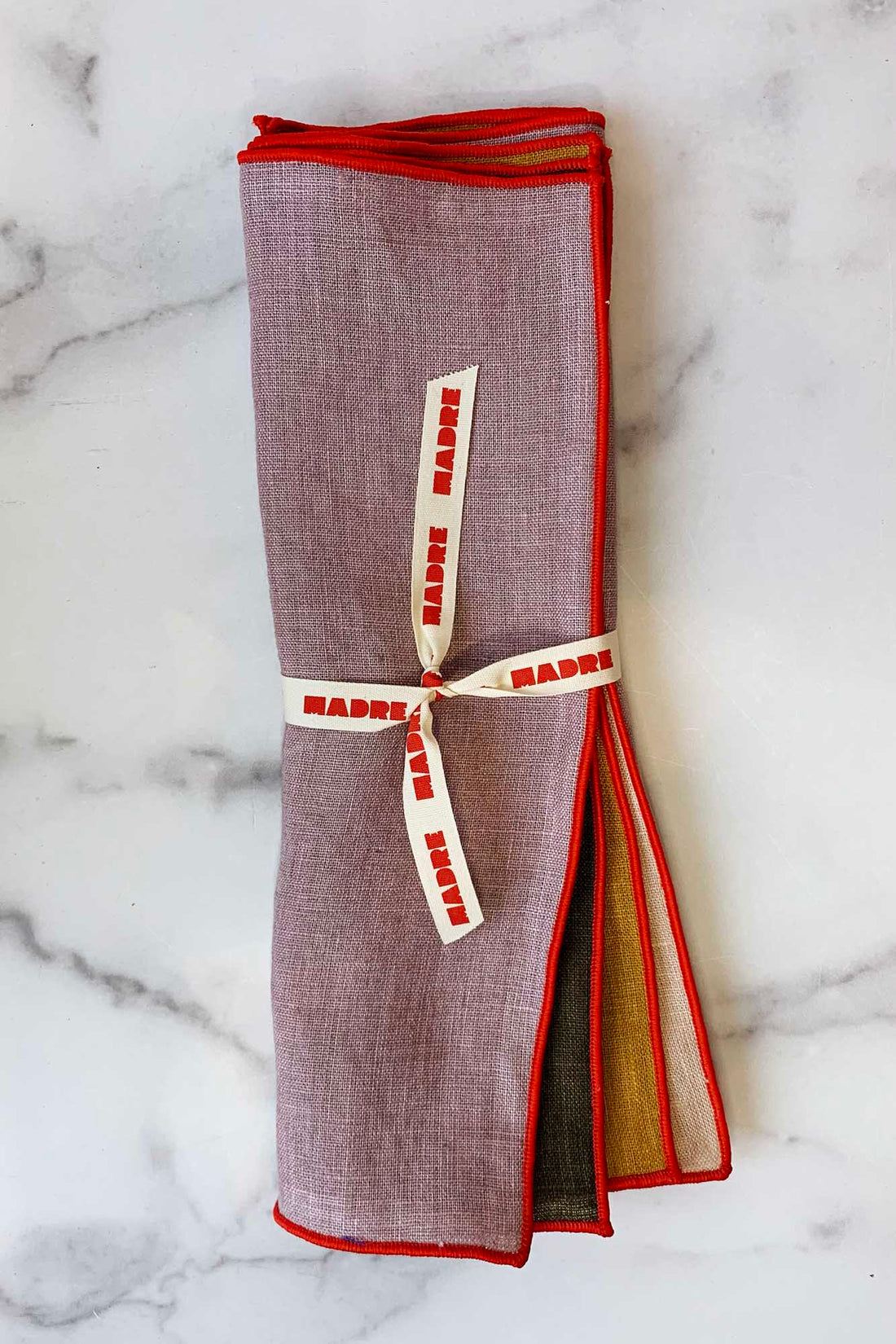 MADRE Champagne & Oysters Small Napkin (Set of 4)
Hand-crafted in Oregon, MADRE linens remind us all to take pleasure in the rituals of the everyday—the meals we cook and share, the homes and families for which we care. They draw on flax linen's eco-friendly and enduring appeal to create heirloom-worthy textiles that will be used each day in your life.

SIZE
Tea towels measure 28"x18" and are hemmed in MADRE red.
ORIGIN
Portland, Oregon