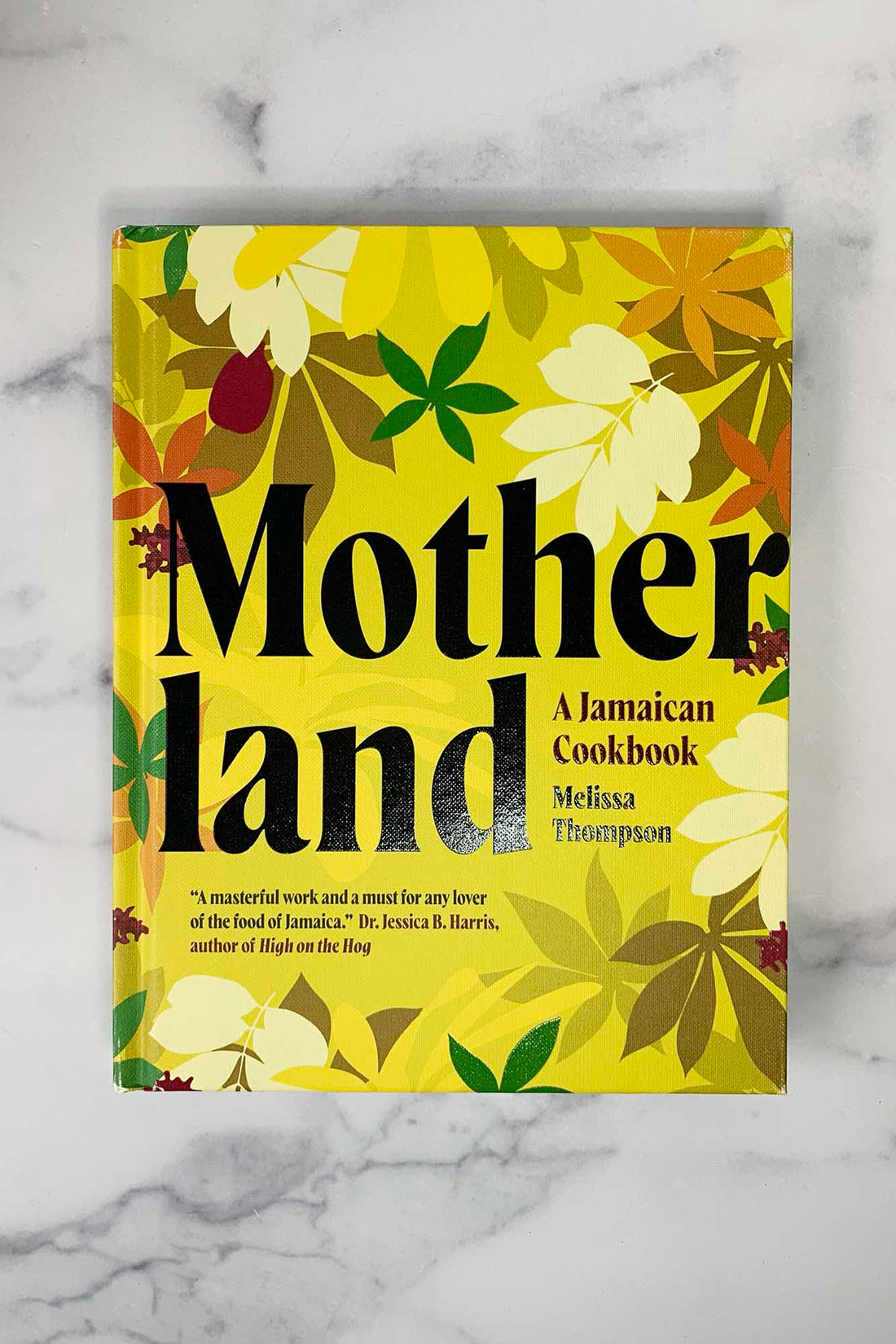 Motherland: A Jamaican Cookbook
A cookbook charting 500 years of influence on the vibrant cuisine of Jamaica, written by acclaimed food writer Melissa Thompson.
Acclaimed food writer and chef Melissa Thompson takes us on a journey to this Caribbean jewel through 80 recipes and more than 500 years of history and influences. The recipes include classic Jamaican favorites, such as Jerk Pork, Braised Oxtail, Ackee & Saltfish, and Peanut Punch, as well as original dishes created with Jamaica's abundant natural larder and twists on classics.
This beautiful cookbook features in-depth research into the evolution of Jamaica's food. It charts the contribution of indigenous Jamaicans, the Taino. It follows the impact of colonization, and how the periods under Spanish and British rule left an indelible mark on the nation's gastronomy, without shying away from their brutality: Eyewitness accounts describe the barbarity of the colonial powers. And it recounts how enslaved men and women from West and Central Africa brought inspiration from home and familiar cooking techniques to create legacy dishes that are still celebrated today. The contribution of Indian and Chinese indentured workers is also examined. These stories are woven into the recipes, so the reader is invested in the dishes they cook.