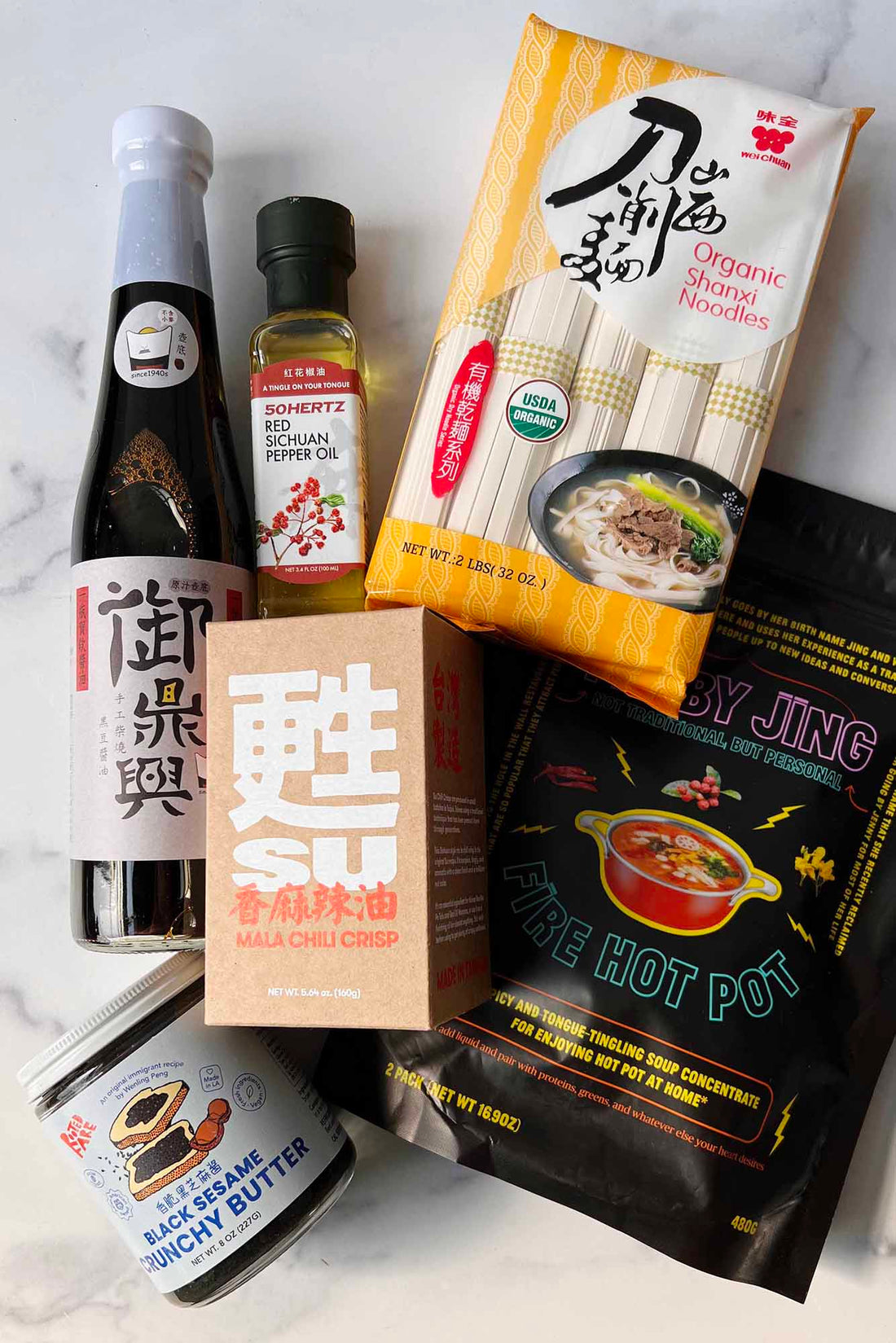 Stock your kitchen with our favorite home cooking ingredients, sourced from around the world. Our pantry boxes make delicious gifts, whether for someone who is filling the cupboards of their first kitchen or who is looking to expand their repertoire with exciting new flavors.
With a written culinary history that spans centuries and a contemporary food culture that encompasses 35 regional cuisines, China offers vast inspiration for the home cook. This carefully gathered assortment includes many of the ingredients that form the foundational flavors of Chinese cooking, from soy sauce and sesame oil to chiles, Sichuan peppercorns, chili crisp, black vinegar, spreads, and more. You may even find some unique goods and pantry shortcuts sourced from places like Singapore, Taiwan, the US, and elsewhere across the Chinese diaspora.

*Photos and descriptions are just for reference. Your gift is made to order and will contain a one-of-a-kind assortment of products—you will provide preferences and guidance on the next step of checkout.