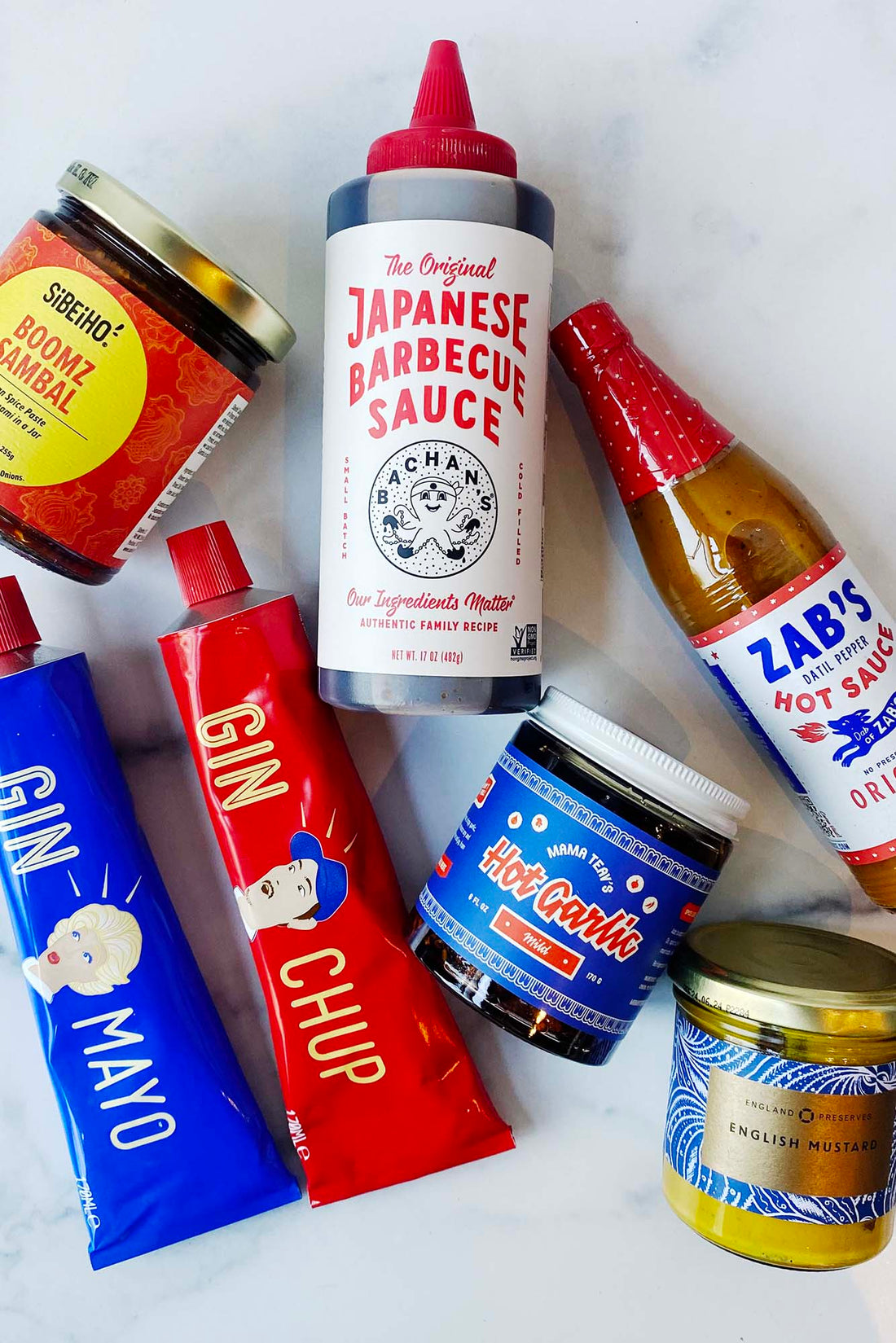 A perfect little assortment of treats packed with our signature Providore style in a custom gift box. Makes a great office or host gift.
Do you instinctively grab the hot sauce when breakfast reaches the table? Is the correct number of salsas to add to your burrito "all"? Do you use every available relish on the table for your bowl of pho? This box is perfect for those of us who know that cooking doesn't end in the kitchen, but continues all throughout the meal with the abundant application of condiments! We've gathered a global array of our current favorites, including, but not limited to: hot sauce, sambal, mustard, chili crisp, mayonnaise, ketchup, chutney, and harissa. 
Choose between three options: 
The Expanded collection includes a little bit of everything. 
The Basics Box is an elevated option for your mayo, mustard, ketchup lovers.
The Explorer Box includes a global variety. 
*Photos and descriptions are just for reference. Your gift is made to order and will contain a one-of-a-kind assortment of products—you will provide preferences and guidance on the next step of checkout.

Minimum 24-hour turn-around required.