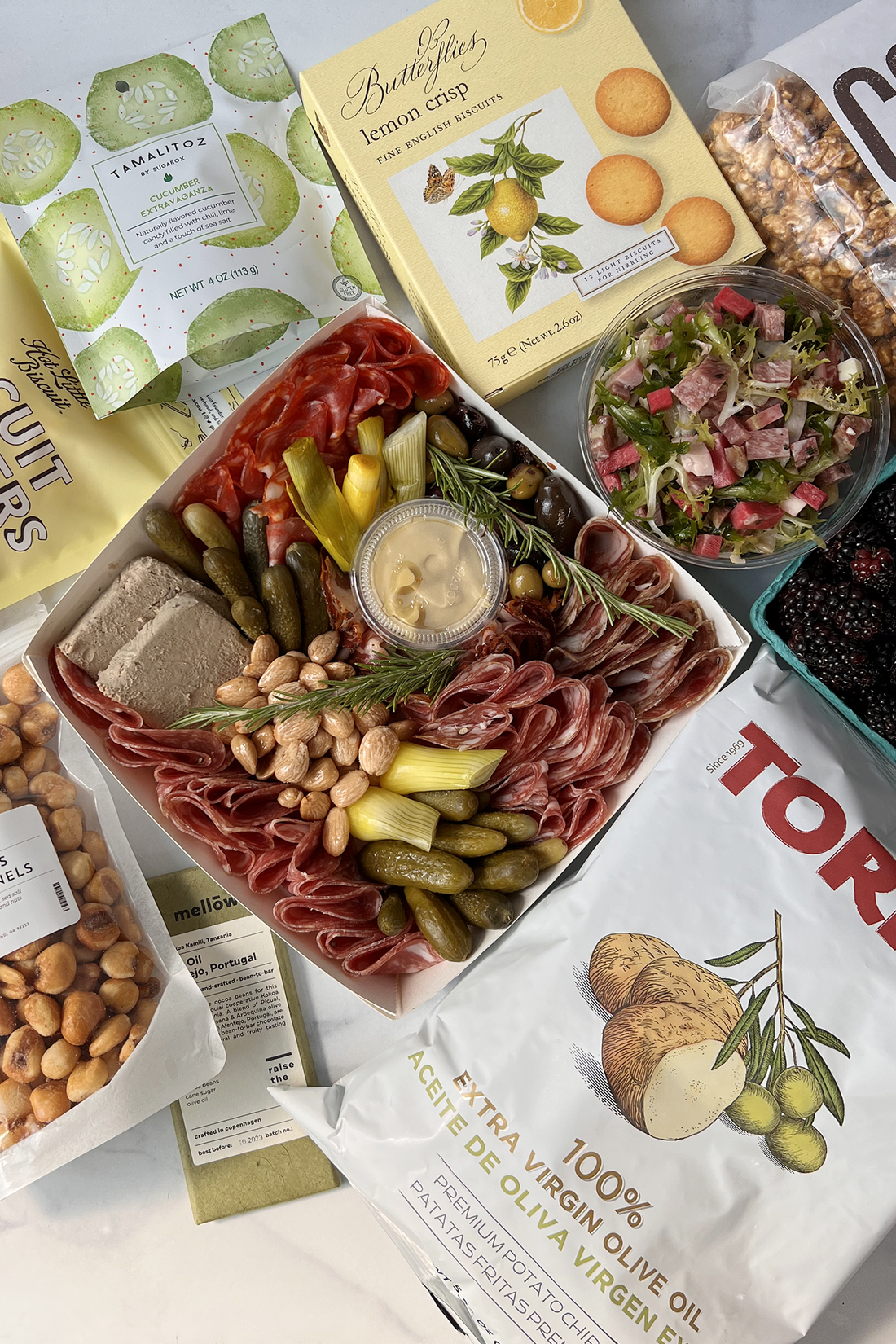 When the weather warms and the picnic blanket beckons, it's time to lay out a spread of snacks for grazing. Make your choice of a Cheese, Charcuterie, or Cheese + Charcuterie box and select one of our housemade salads. We'll round things out for sweet and savory snackers with chips, cookies, chocolate, seasonal fruit, and other specially selected treats.
*Photos are just for reference and may not reflect the exact foods gathered for your order.
THIS ITEM IS NOT ELIGIBLE FOR SHIPPING.