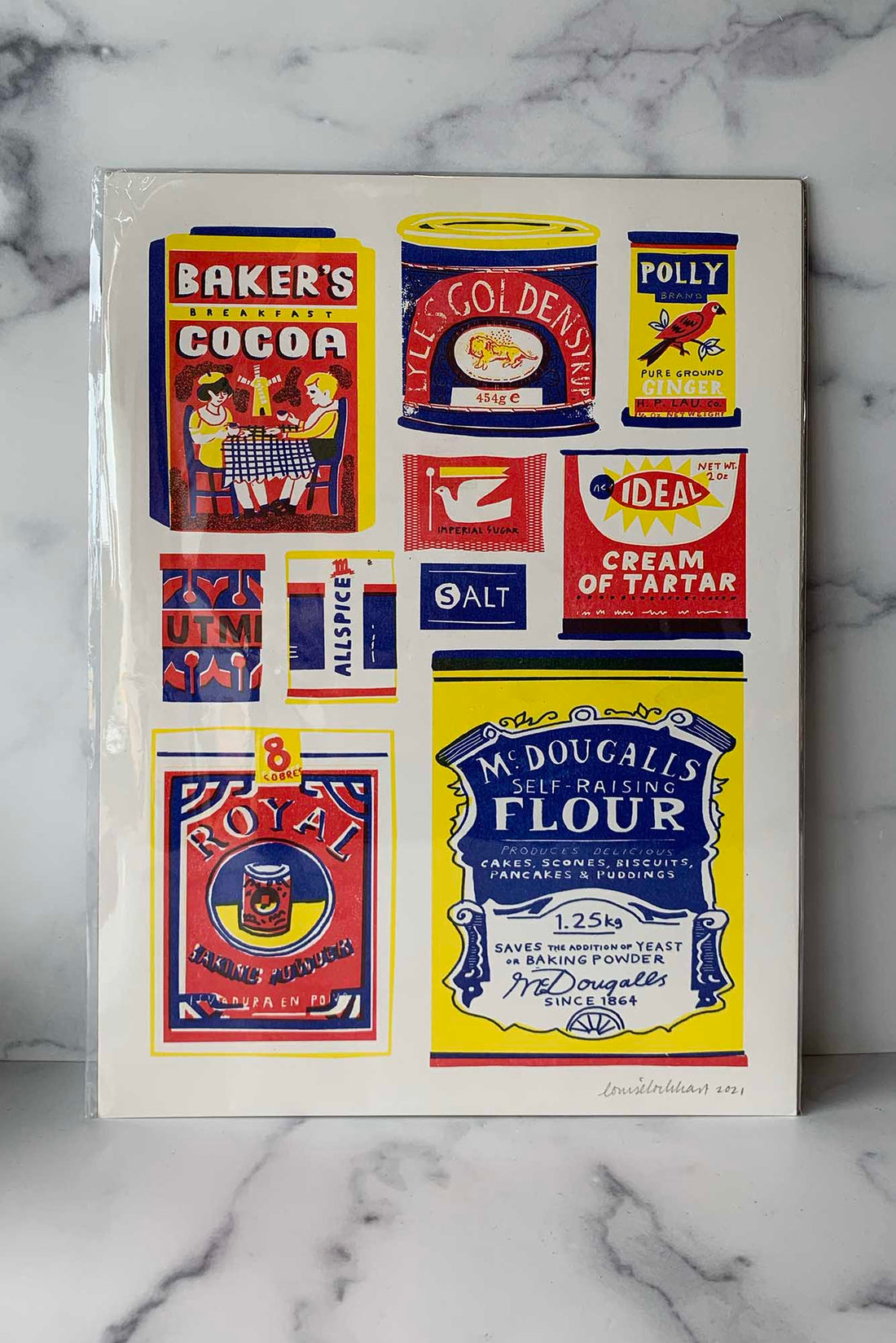 The Printed Peanut Baking Collection Riso Print
A three-color risograph print of some iconic British baking ingredients.
Original illustration by Louise Lockhart, signed and dated.
Risograph prints vary from print to print, making each one unique in texture and depth of colour. Printed in the UK using eco-friendly inks onto 100% recycled white card. A3 in size.