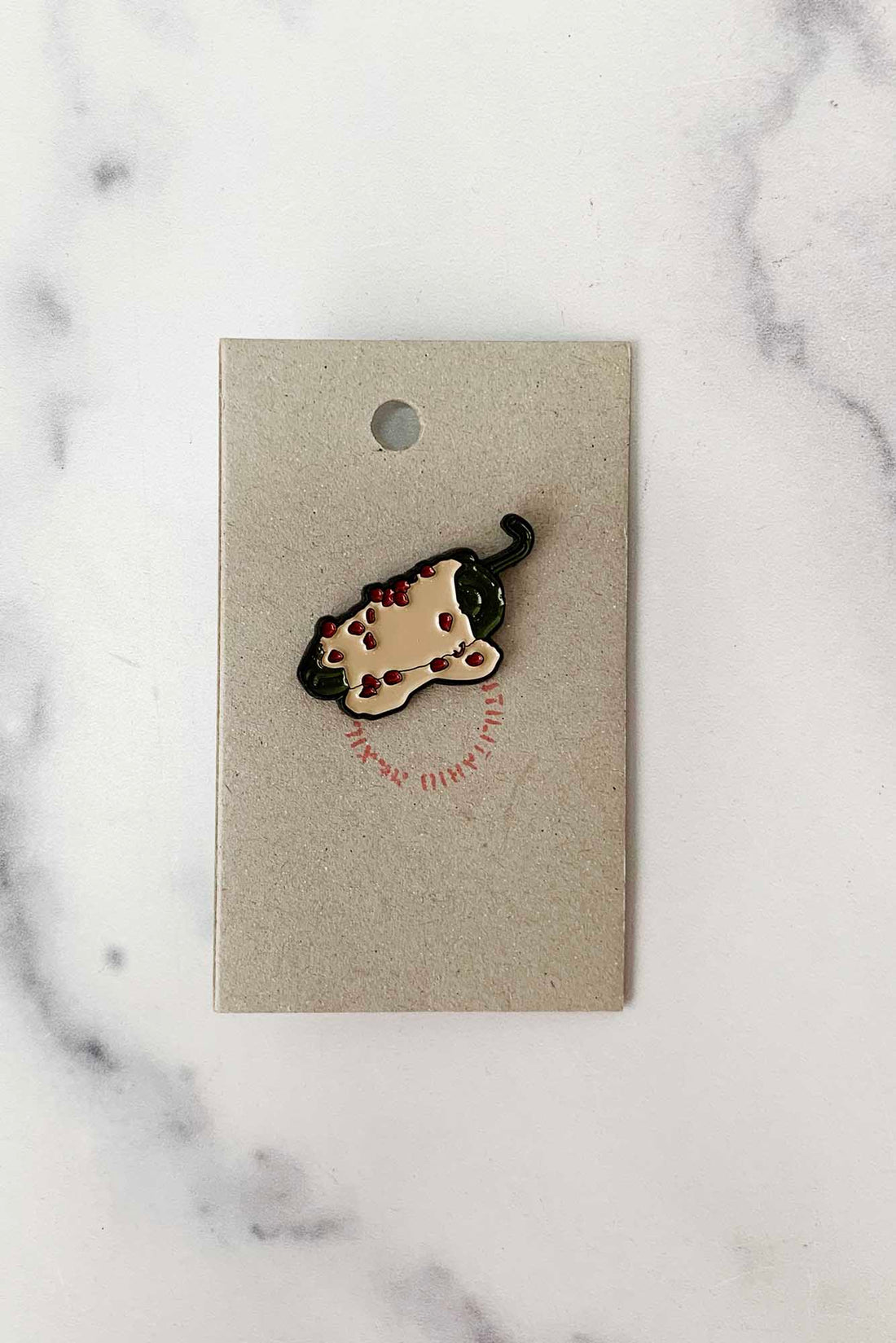 Utilitario Mexicano Chiles en Nogada Pin
Enamel pin of the iconic Mexican independence day dish, Chiles en Nogada.
Utilitario Mexicano is a partnership of Libia Moreno and Enrique Arellano, dedicated to searching, choosing and selecting Mexican objects: how many there are, who makes them, what are their middle and small traders. A tireless work of street curators devoted to dust off artifacts from yesteryear and forever.