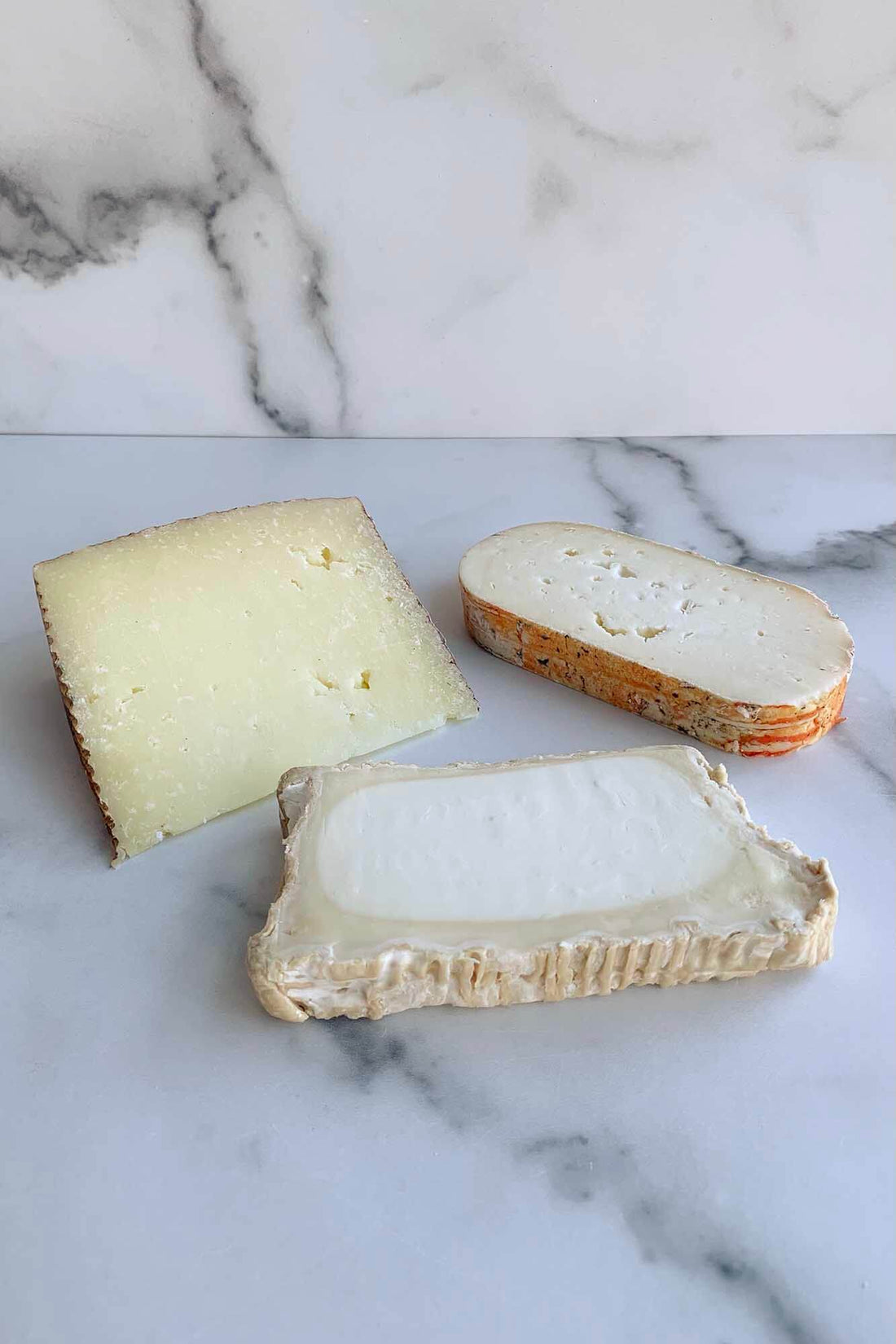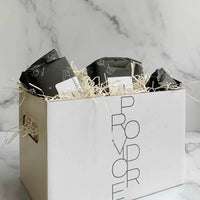 Our Cheese Tour sets are thoughtfully selected by our cheesemongers from their current favorites and the latest arrivals. Pieces will range from 1/4 to 1/3 pound portions, in order to include a range of price points and styles. Please let us know any preferences below, such as animal milk, texture, strength (mild, medium or funky!), if you are pairing with a specific wine, etc.
From the creamy, rich shepherd cheeses of the northern Basque country to the crumbly manchegos of Castilla to the sharp goat cheeses of Catalunya, Spain offers a range of cheeses to match the sweeping changes in landscape. Grab a glass of sherry or a bold Rioja and vamos a tapear!
You can also complete your cheese board with an option bottle of wine or a set of accompaniments, including a Little T baguette, Spanish marcona almonds, seasonal fruit, and a pot of jam selected for pairing.
*Each box is made-to-order and will reflect the cheeses currently in our case, so keep in mind that the photo is just for reference.
THIS ITEM IS NOT ELIGIBLE FOR SHIPPING.