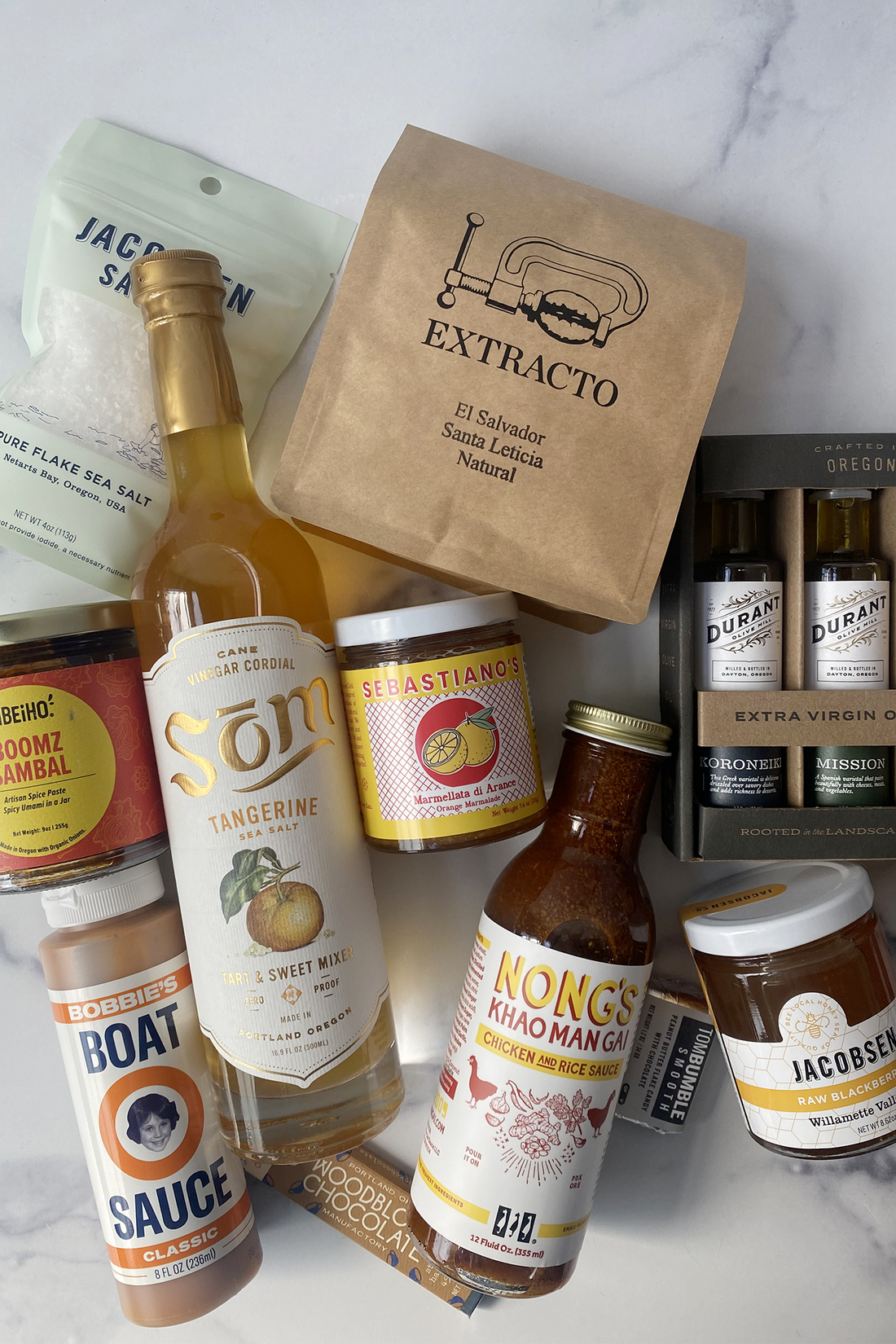 Stock your kitchen with our favorite home cooking ingredients and snacking essentials! Our pantry boxes make delicious gifts, whether for someone who is filling the cupboards of their first kitchen or who is looking to expand their repertoire with exciting new flavors.
Sure, Providore might be best known for sourcing unique global groceries, but we're equally excited about the homegrown tastes that local makers have bottled up and shared. From candies to condiments to all-purpose kitchen staples (like Pacific sea salt and locally-milled olive oil), Oregon offers an edible bounty! 
Our Oregon Made box makes a sweet care package for a homesick Oregonian, as well as a great introduction to some of our award-winning local artisans.

*Photos and descriptions are just for reference. Your gift is made to order and will contain a one-of-a-kind assortment of products—you will provide preferences and guidance on the next step of checkout.