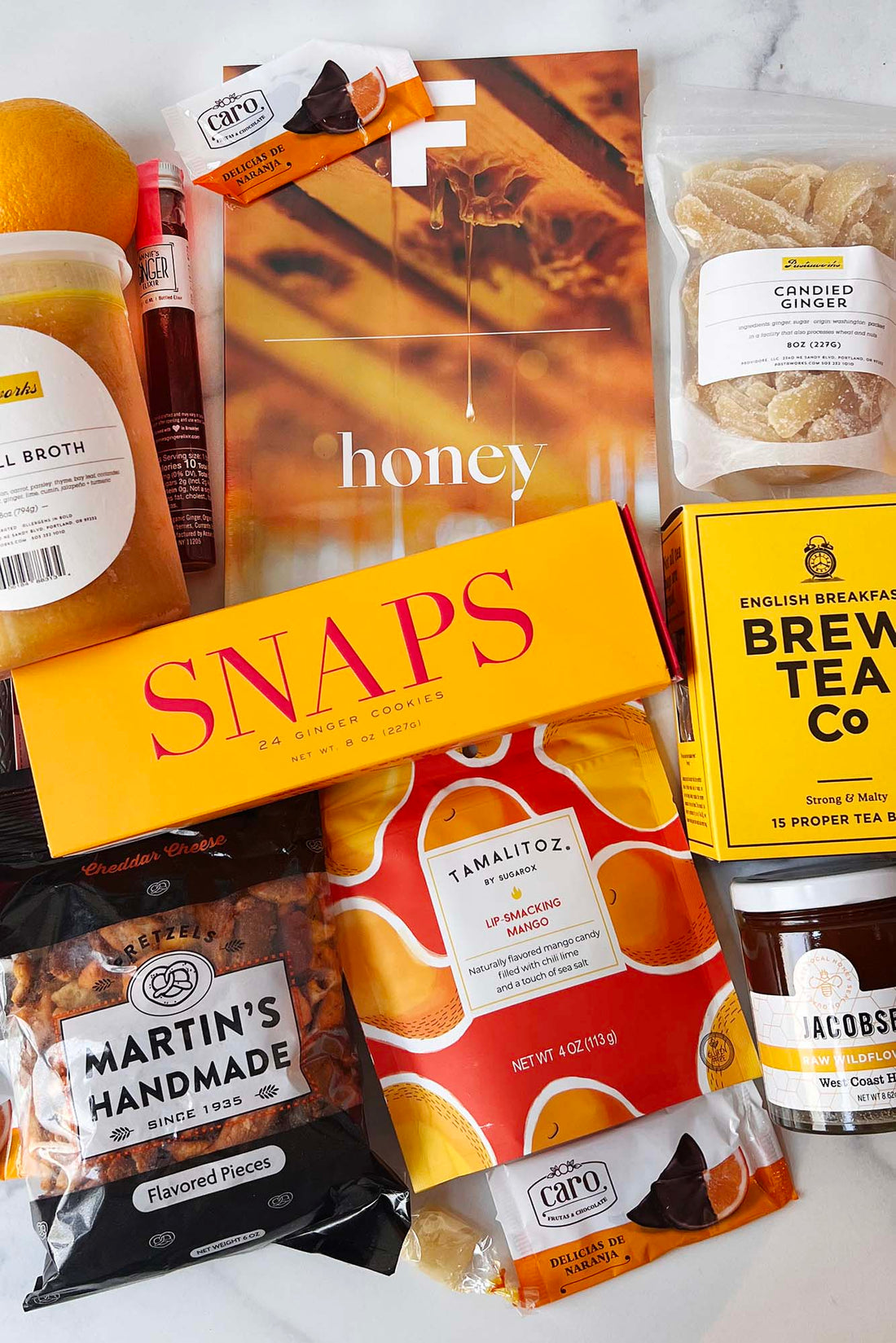 A heavy-duty canvas Providore tote bag, filled with all of the essentials for recovery. Soothe your throat with our housemade "Get Well Broth or a cup of ginger lemon tea," boost your immune system with local honey, fresh citrus, and ginger tonics, and lean into the self-care with chocolate, cookies, and snacks. We'll even include a greeting card to customize and an independent food or wine magazine for reading material. Take comfort that Providore is looking out for you!
This item contains a greeting card, if you would like a message written inside to your recipient please include that message below. 
*Photos are just for reference. Your gift is made to order and contains a one-of-a-kind assortment of products—you will provide preferences and guidance on the next step of checkout.
*This item IS available for shipping.