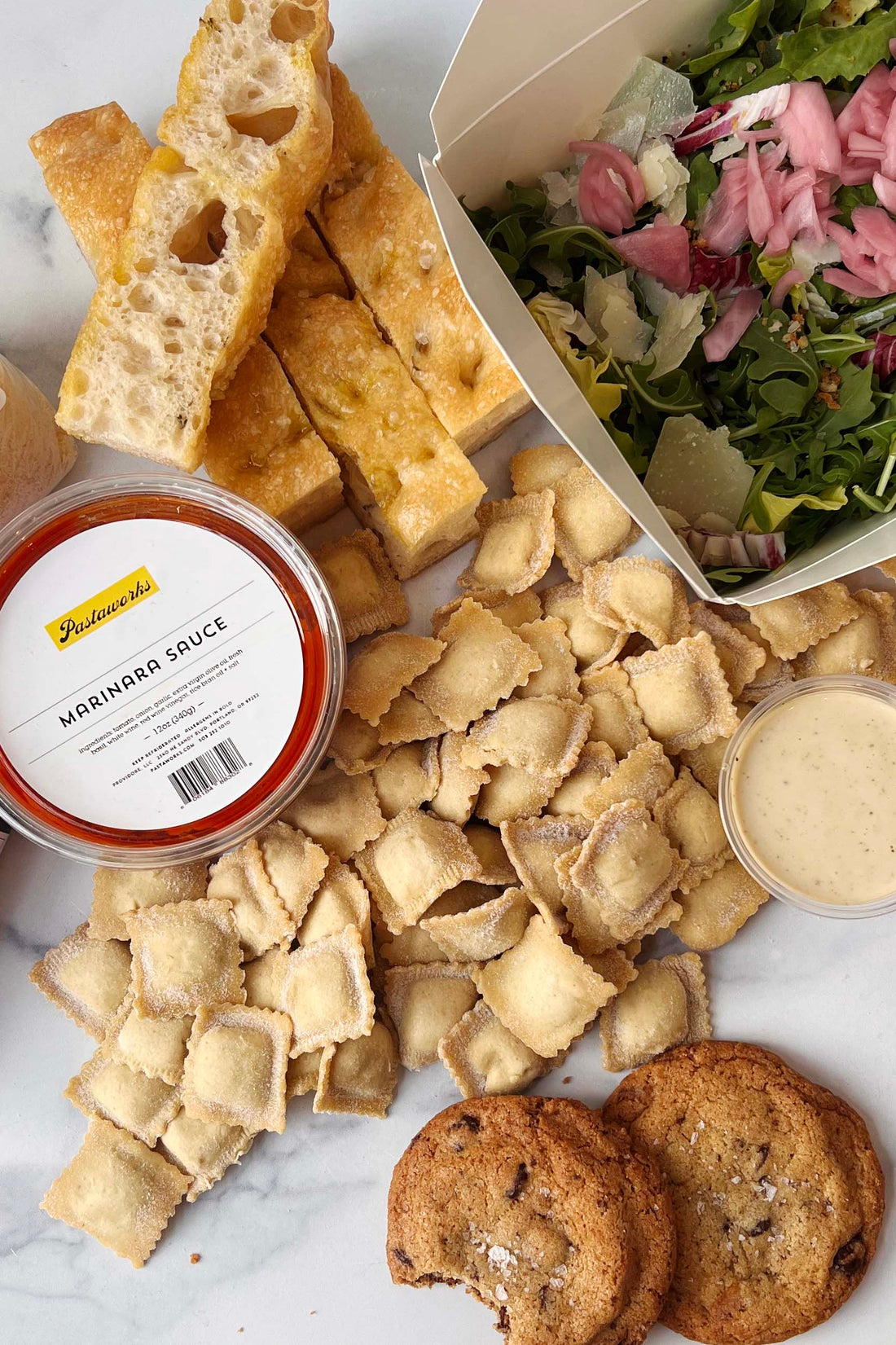 What could be better than our housemade egg pasta? How about when we wrap it around rich and creamy fillings for perfect, fresh ravioli. Pair your favorite ravioli with your choice of our delicious sauces. We'll round out the meal with our Pastaworks cheese blend, a slab of our own focaccia, our famous Arrosto salad, an artisan cheese, and some cookies to finish (or start) your evening. Add some of our delicious sausage or a bottle of wine and we'll pick out a perfect pairing for your tastes. (Serves 2-3)
*Photos are just for reference and may not reflect the exact foods gathered for your order.
THIS ITEM IS NOT ELIGIBLE FOR SHIPPING.