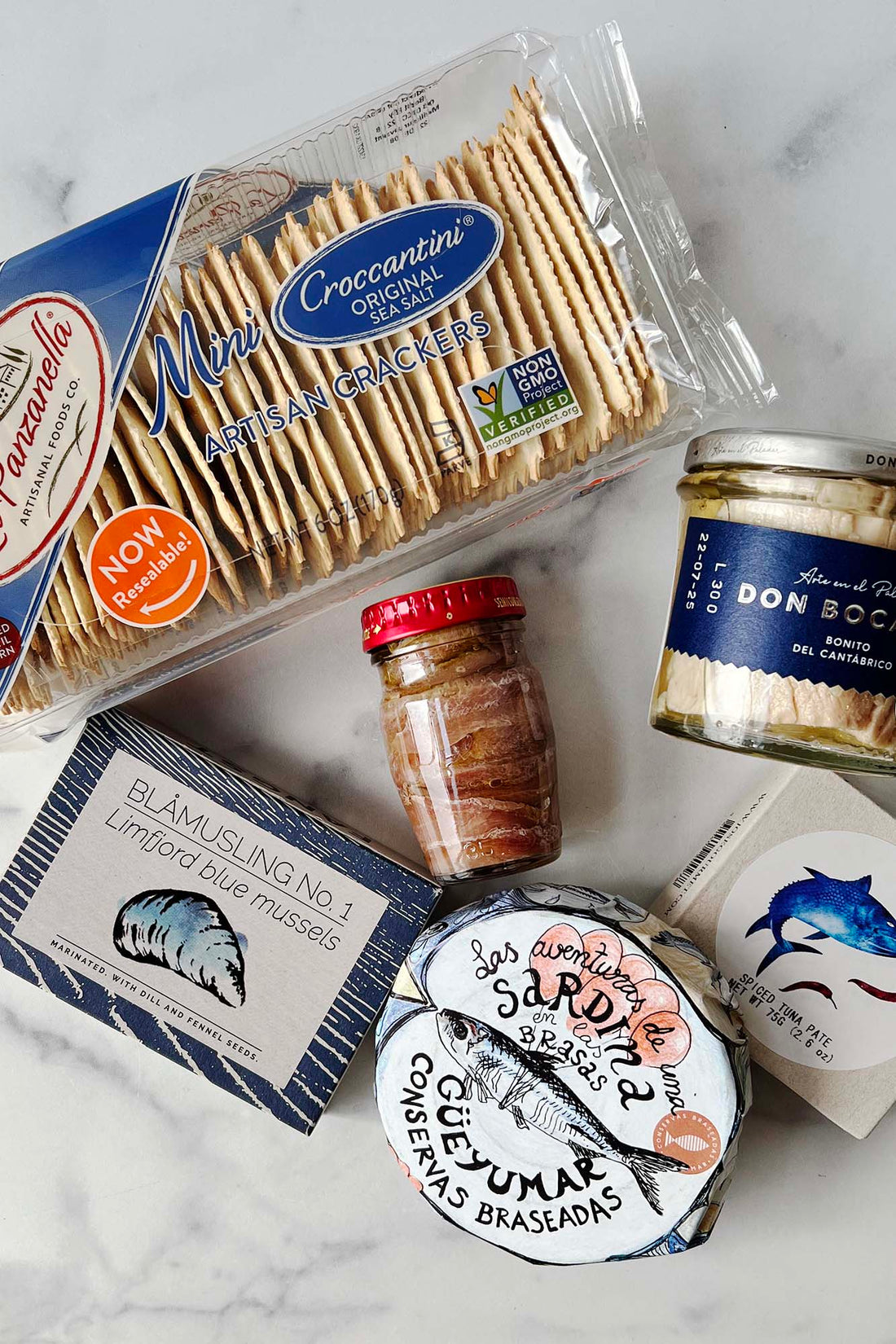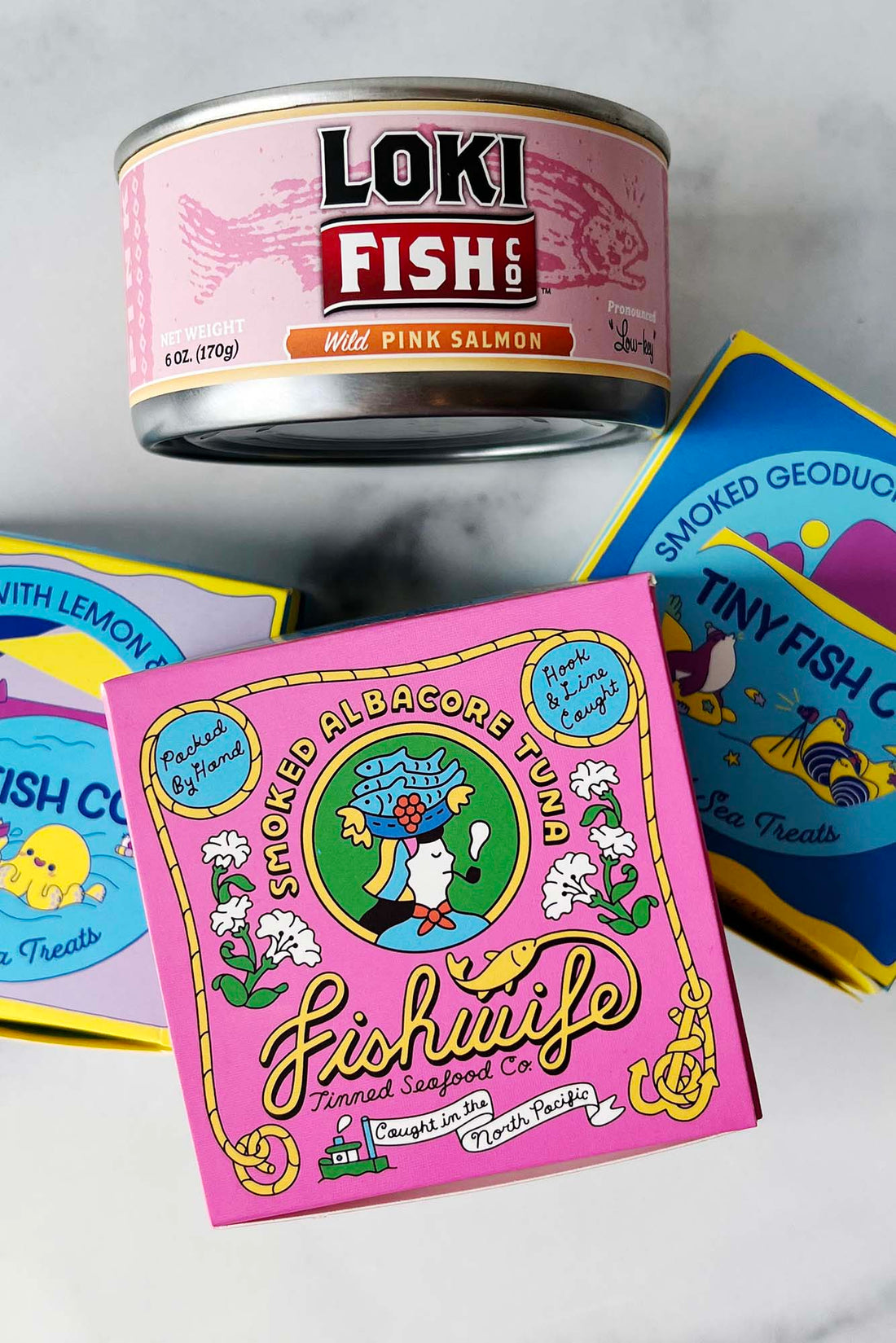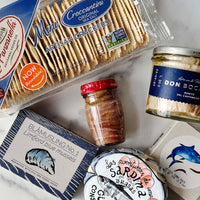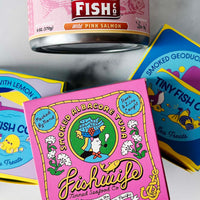 A perfect little assortment of treats packed with our signature Providore style in a custom gift box. Makes a great office or host gift.
There is a vast ocean of quality and flavor between gourmet tinned fish—or conservas—and cans of supermarket tuna. If you're looking to dip your toes into the waters and explore the wide range of fish and styles available in European-style conservas, try one of our box assortments.
Snacking Kit-  Feeling like you need a snack? we have a larger collection that may include hand-packed artisan tins, other varieties like octopus or razor clams, and crackers for a ready-to-eat feast.
Local- We have a welcoming local selection—think smoked mussels en escabeche , wild pink salmon, rockfish in sweet soy sauce, and other easy-to-love cans.   
*Photos and description are just for reference. Your gift is made to order and will contain a one-of-a-kind assortment of products—you will provide preferences and guidance on the next step of checkout.

Minimum 24-hour turn-around required.