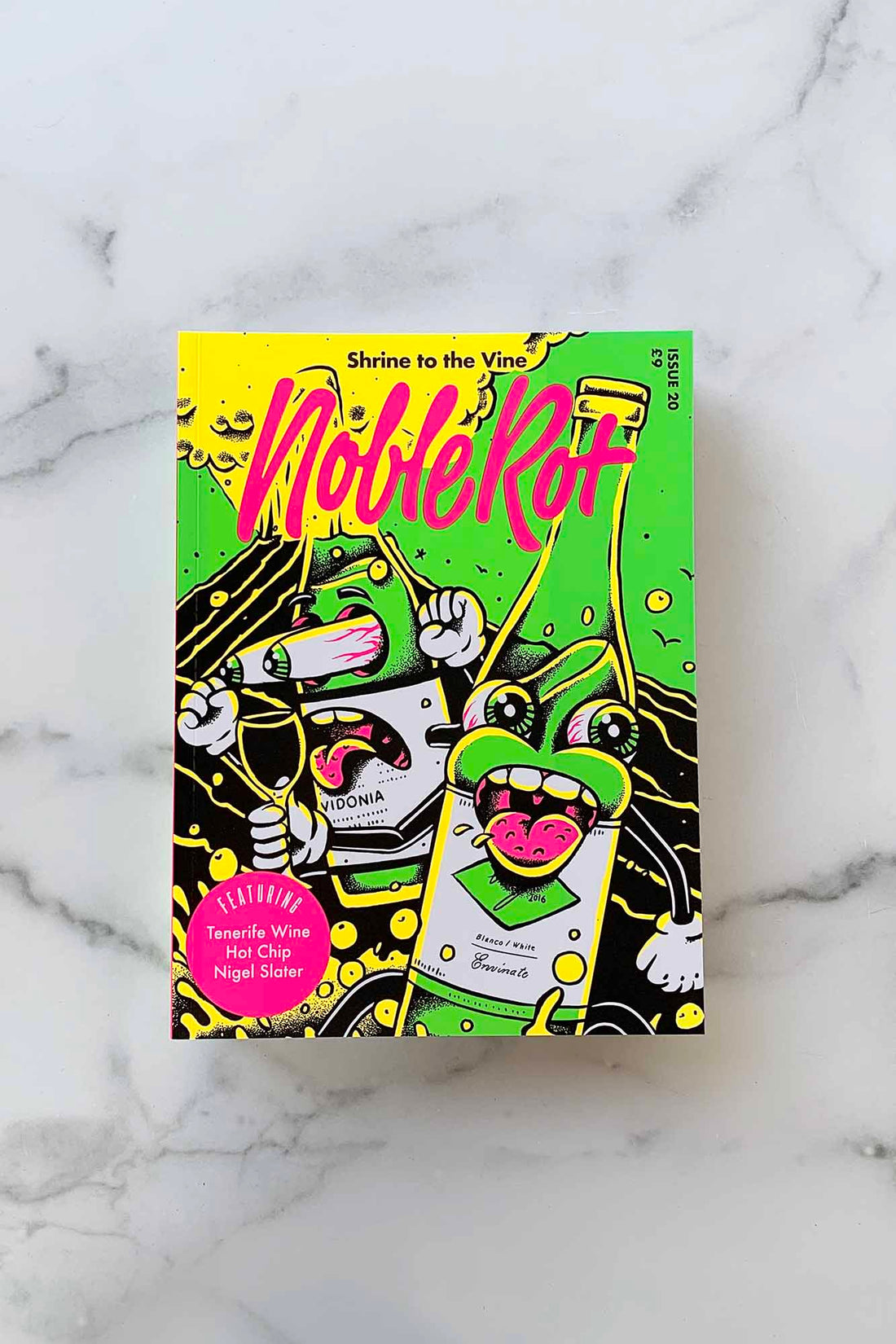 In Issue 20 - Back to Life....

...we spotlight Tenerife and Portuguese wine. From island cover stars Envínate and Suertes del Marques, to the historic vineyards of Colares near Lisbon, we profile some of Europe's most exciting winemakers
...we meet one of Britain's best loved cookery writers Nigel Slater and taste a selection of Noble Rot's specially made wine and food pairing ice creams
...we celebrate the release of alt-synth-poppers Hot Chip's new album over dinner
at Wandsworth's Chez Bruce. As well as the inside scoop on their passions for music and gastronomy, we get their verdict on a selection of cuvees from La Dive Bouteille, France's original natural wine event, also profiled in this issue
...Mike Diamond from The Beastie Boys offers a 'Hip-Hop Guide to Buying Wine on a Date'
...we feature stories about Umbria's Paulo Bea, Châteauneuf-du-Pape, the early days of the Michelin Guide, and matching wine and chilli, as well as reviews, recipes and musings from Pierre Koffmann, Simon Hopkinson, Marina O'Loughlin, Alastair Little, Tomos Parry, Jon Bonné, Russell Norman, Tim Hayward, Rowley Leigh, Ruby Tandoh, George Reynolds, Zeren Wilson, Morgan Dunn and John Niven, among much more...