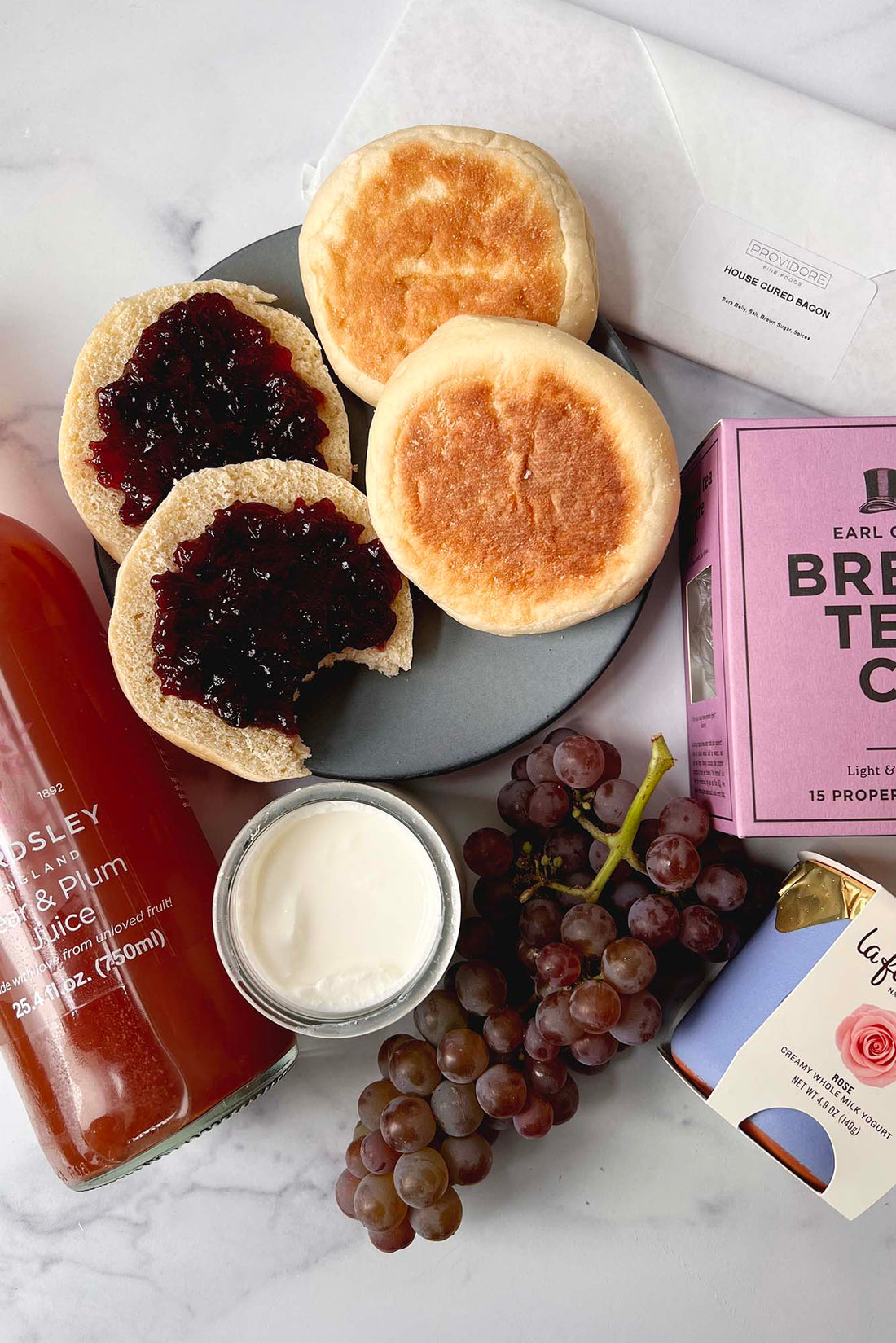 The English Muffin Breakfast
Our brunch sets make mornings a joy. This lovely assortment includes six fluffy English muffins from Sparrow Bakery or an option to switch things up with some crumpets, our house-cured bacon, a jar of jam, two flavors of yogurt, clotted cream, juice, and a chocolate bar. You also have the option to add on a bag of coffee beans, a bottle of bubbly for mimosas, or some sausage for a hearty feast.
*Photos are just for reference and may not reflect the exact foods gathered for your order.
THIS ITEM IS NOT ELIGIBLE FOR SHIPPING.