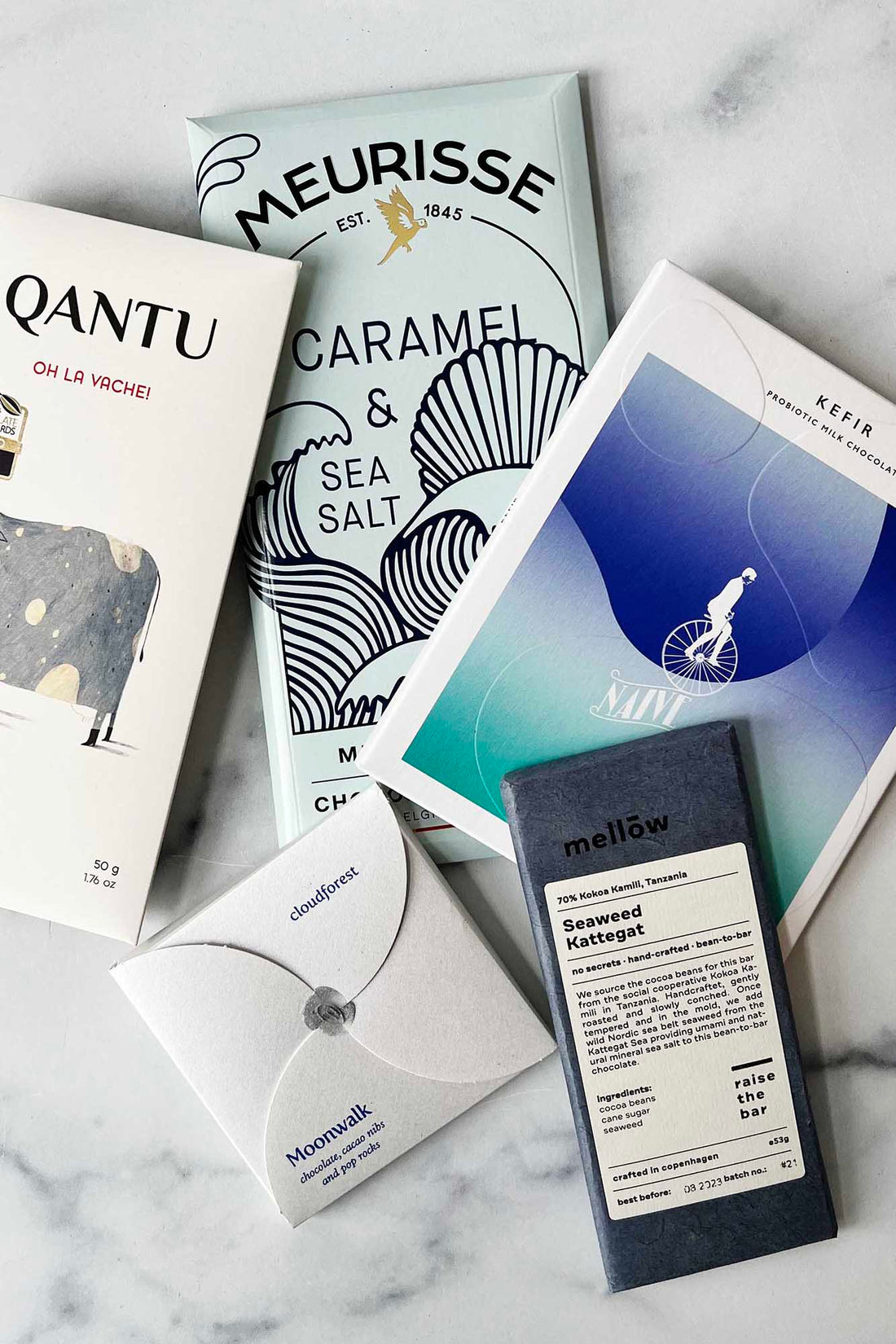 A perfect assortment of treats packed with our signature Providore style in a custom gift box. 
We taste a lot of chocolate each year (hard job, we know!) to discover brilliant artisans around the world, from single-origin purists to mad-scientist visionaries fusing unexpected flavors into their bars. For this selection, we'll gather some of our current favorite bars and truffles matched to your taste. For the ultimate chocolate indulgence, don't miss our Chocolate World Tour Box, featuring gianduia spread, drinking chocolate, and other confections.
*Photos and description are just for reference. Your gift is made to order and will contain a one-of-a-kind assortment of products—you will provide preferences and guidance on the next step of checkout.