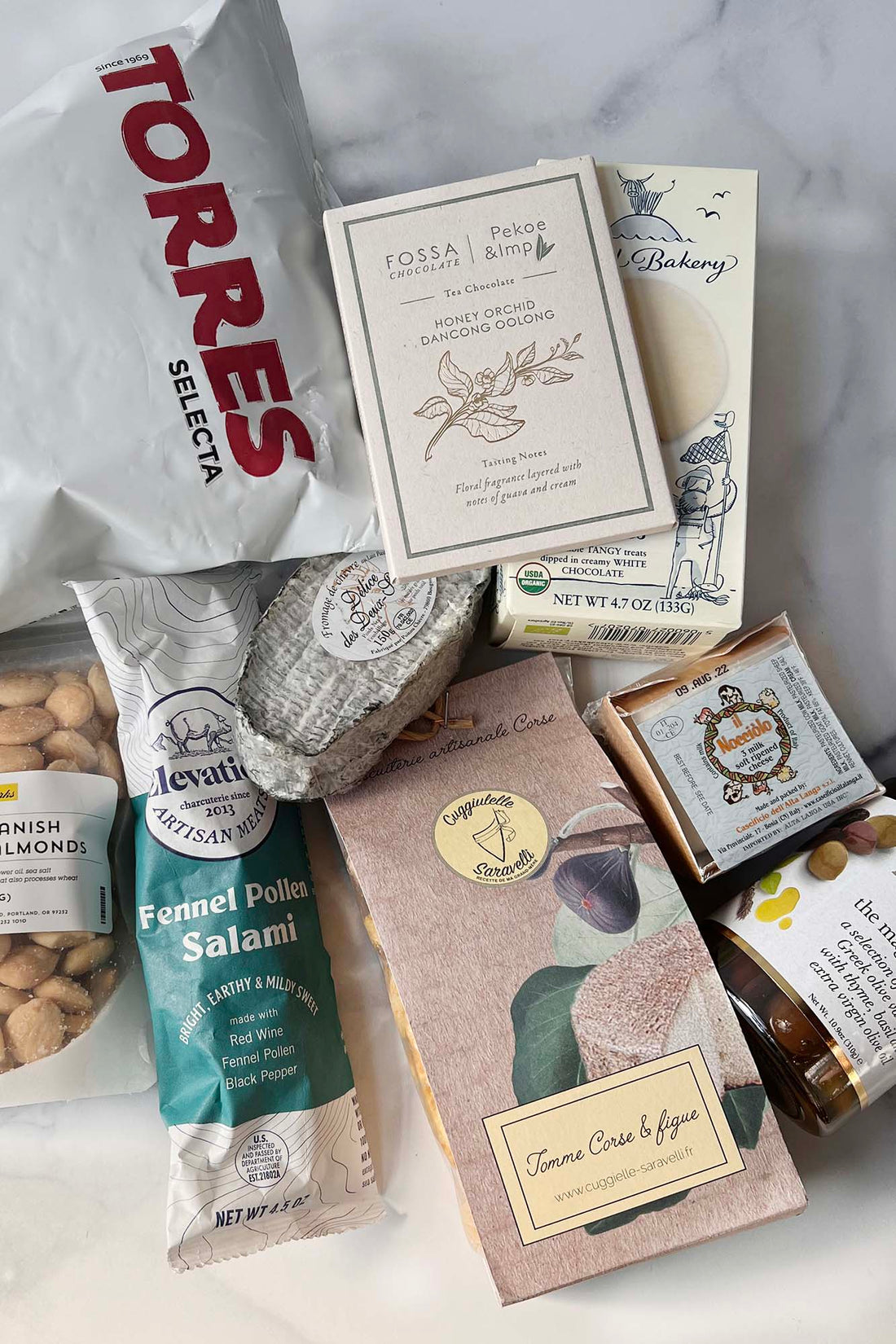 The perfect gift for immediate gratification! Enjoy our selection of sweet and savory snacks that are ready to eat, including nuts, salami, cheese, crackers, antipasti, chips, cookies, and chocolates. It's your choice to add on a bottle of wine (which can be enjoyed now … or later).
*Photos and description are just for reference. Your gift is made to order and will contain a one-of-a-kind assortment of products—you will provide preferences and guidance on the next step of checkout.
THIS ITEM IS NOT ELIGIBLE FOR SHIPPING.