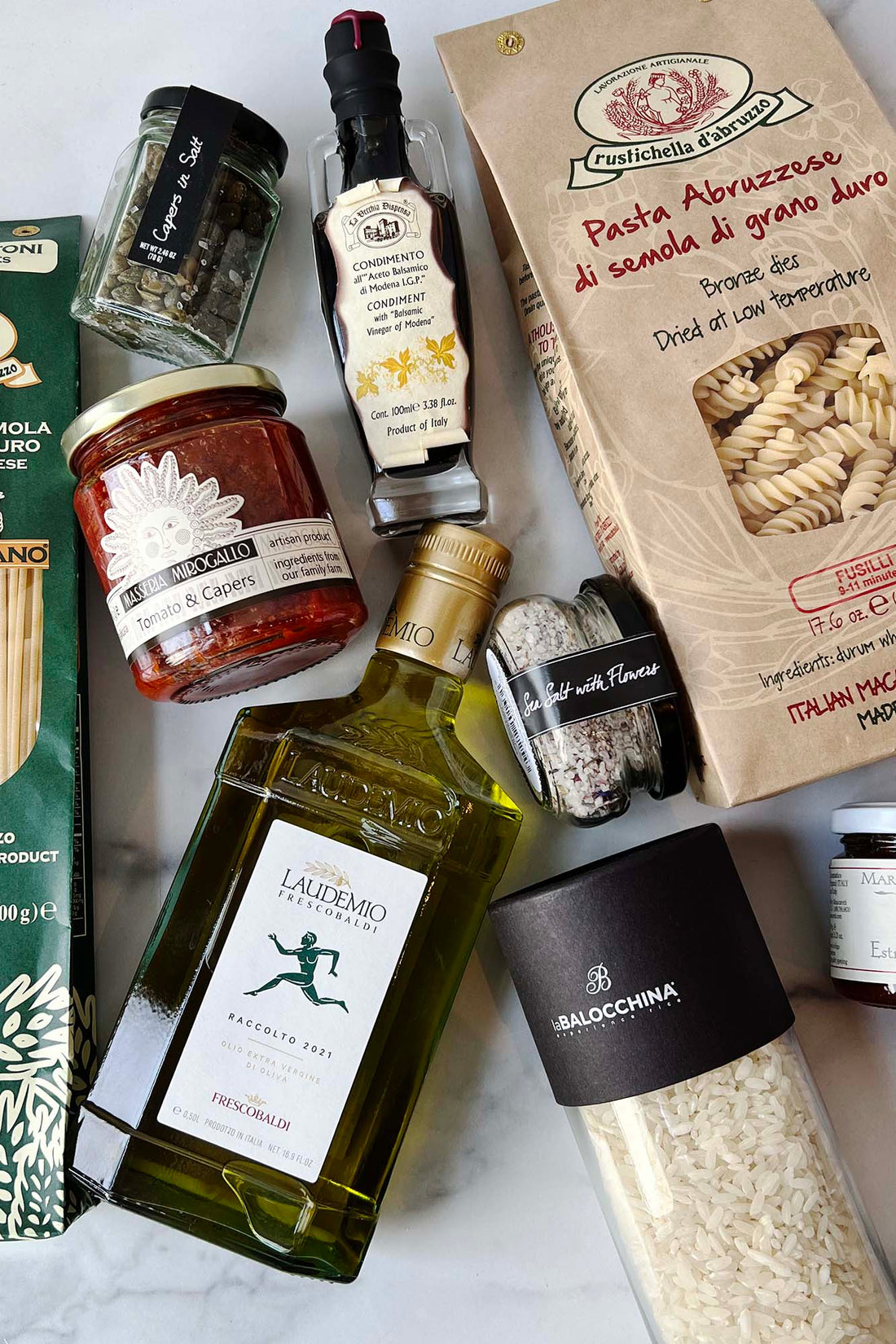 Stock your kitchen with our favorite home cooking ingredients, sourced from around the world. Our pantry boxes make delicious gifts, whether for someone who is filling the cupboards of their first kitchen or who is looking to expand their repertoire with exciting new flavors.
From the northern Alps to the island of Sicily, Italian cooking is united by an honesty that relies upon top-notch ingredients. When you're showcasing great vegetables and simply cooked meats, the quality of your staples like olive oil and vinegar really matter! This hand-picked collection will include Italian cooking essentials such as extra virgin olive oil, balsamic vinegar, pasta, beans, risotto rice, sea salt, canned tomatoes, and jarred antipasti. With these ingredients, you'll be cooking like an Italian nonna in no time.

*Photos and description are just for reference. Your gift is made to order and will contain a one-of-a-kind assortment of products—you will provide preferences and guidance on the next step of checkout.
Minimum 24-hour turn-around required.