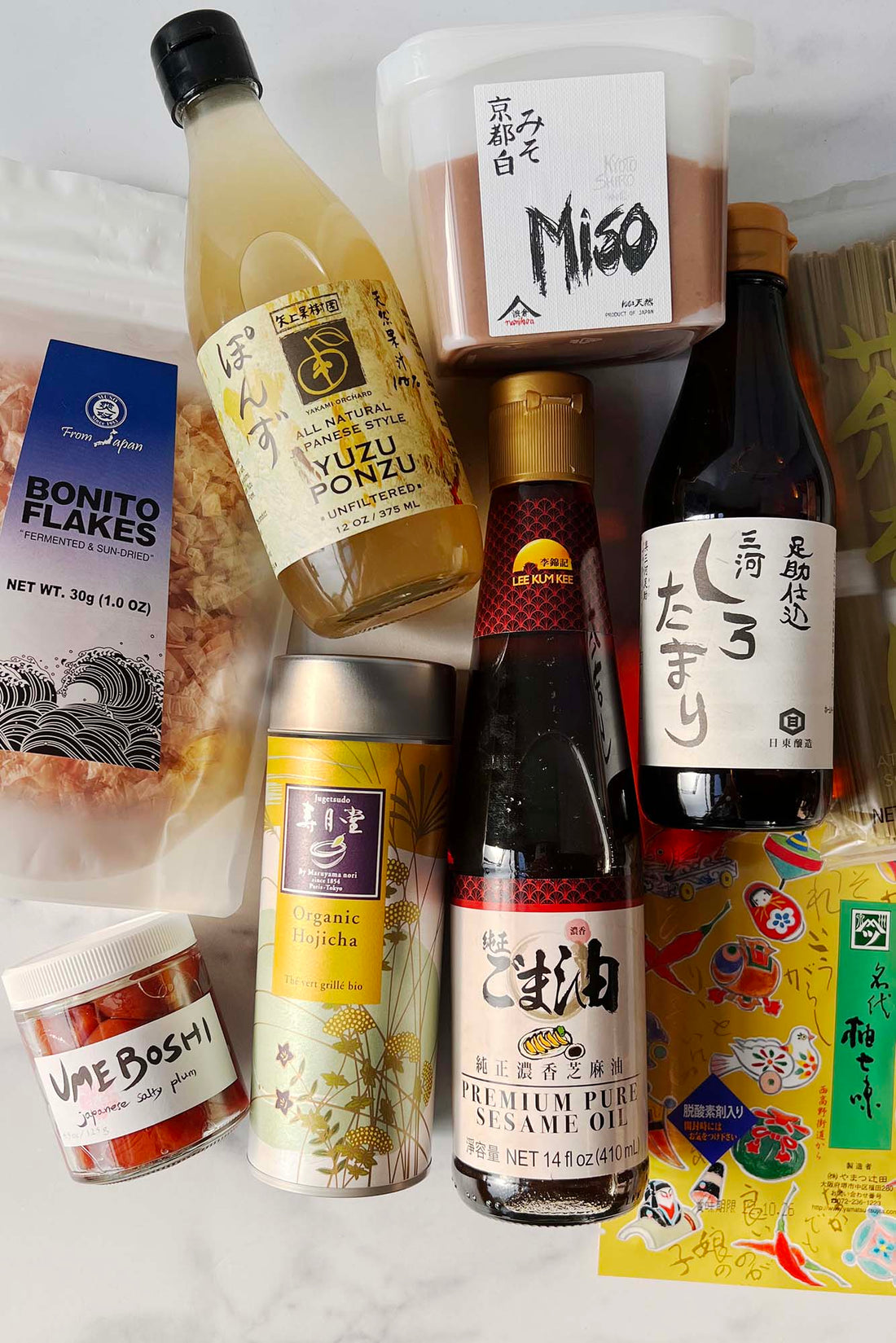 Stock your kitchen with our favorite home cooking ingredients, sourced from around the world. Our pantry boxes make delicious gifts, whether for someone who is filling the cupboards of their first kitchen or who is looking to expand their repertoire with exciting new flavors.
In Japan, there is a phrase—shokunin—used to describe master artisans that dedicate their lives to the pursuit of their disciplines. While traditional handicrafts like lacquerware or pottery may first come to mind when we imagine shokunin, many food artisans approach their products with the same level of devotion, perfecting their products through generations of attention. In this assortment, we gather some of these exceptional artisan products along with everyday pantry staples essential to Japanese cuisine. You'll find soy sauce, sesame oil, bonito, miso, pickles, noodles, and other foundational ingredients.

*Photos and descriptions are just for reference. Your gift is made to order and will contain a one-of-a-kind assortment of products—you will provide preferences and guidance on the next step of checkout.