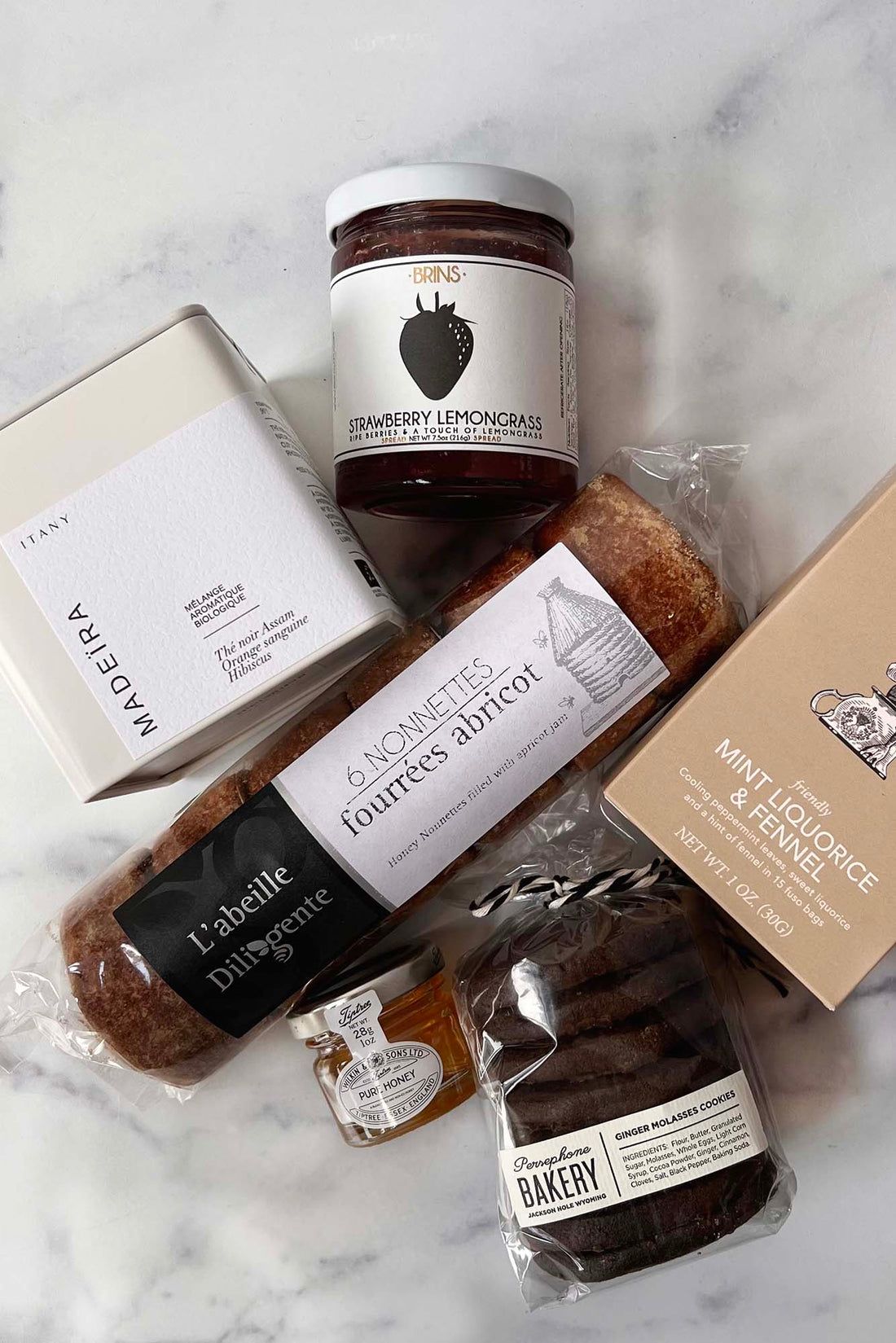 A perfect little assortment of treats packed with our signature Providore style in a custom gift box. Makes a great office or host gift.
An abundant assortment of our favorite teas and tea time treats, perfect for mellow mornings, impromptu afternoon teas, and warming evening cups. Each box will include two varieties of tea (select your preference for caffeinated, herbal, or both), jam and honey, cakes, and cookies. After all, what is a pot of tea without a little sweet accompaniment?

*Photos and descriptions are just for reference. Your gift is made to order and will contain a one-of-a-kind assortment of products—you will provide preferences and guidance on the next step of checkout.

Minimum 24-hour turn-around required.