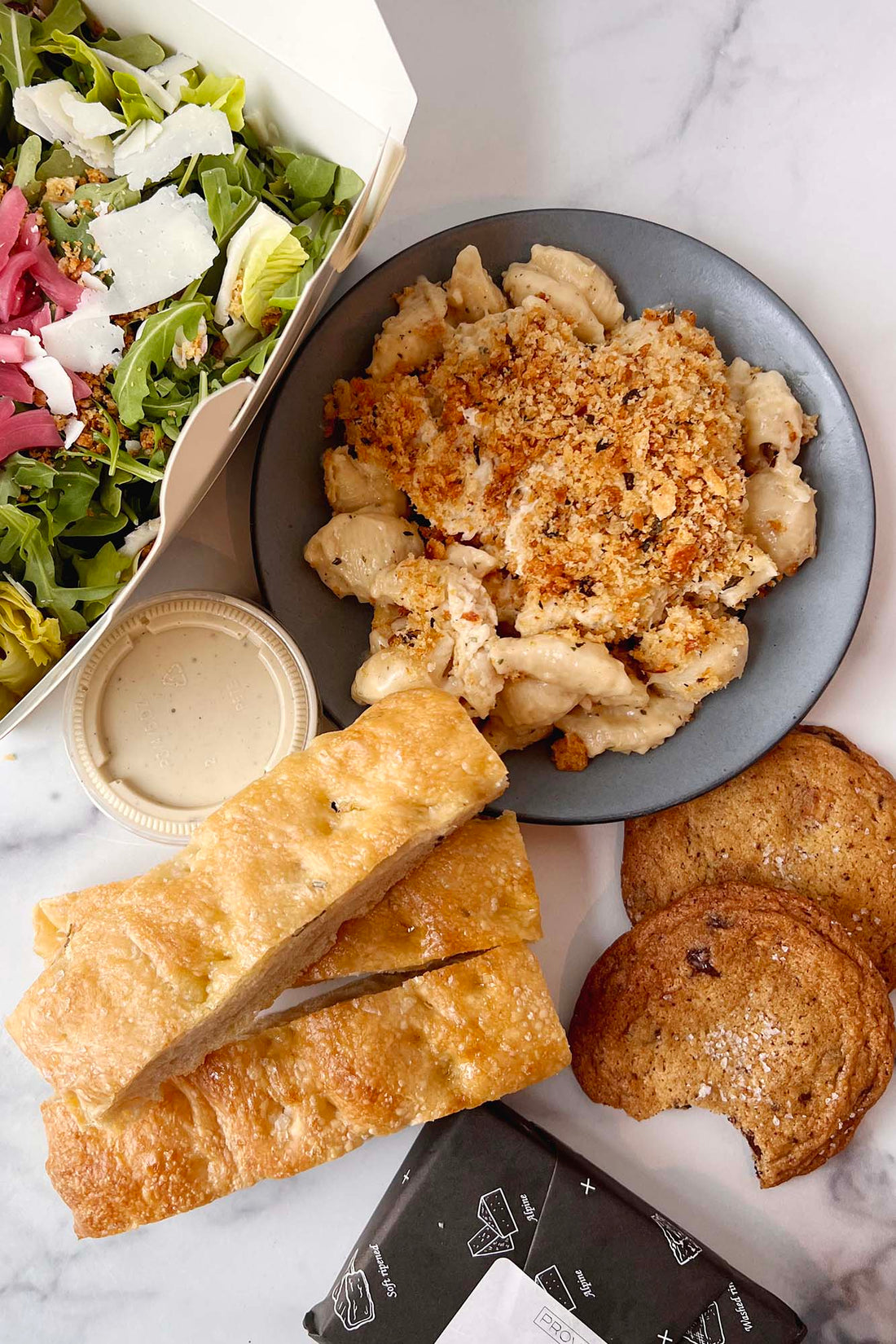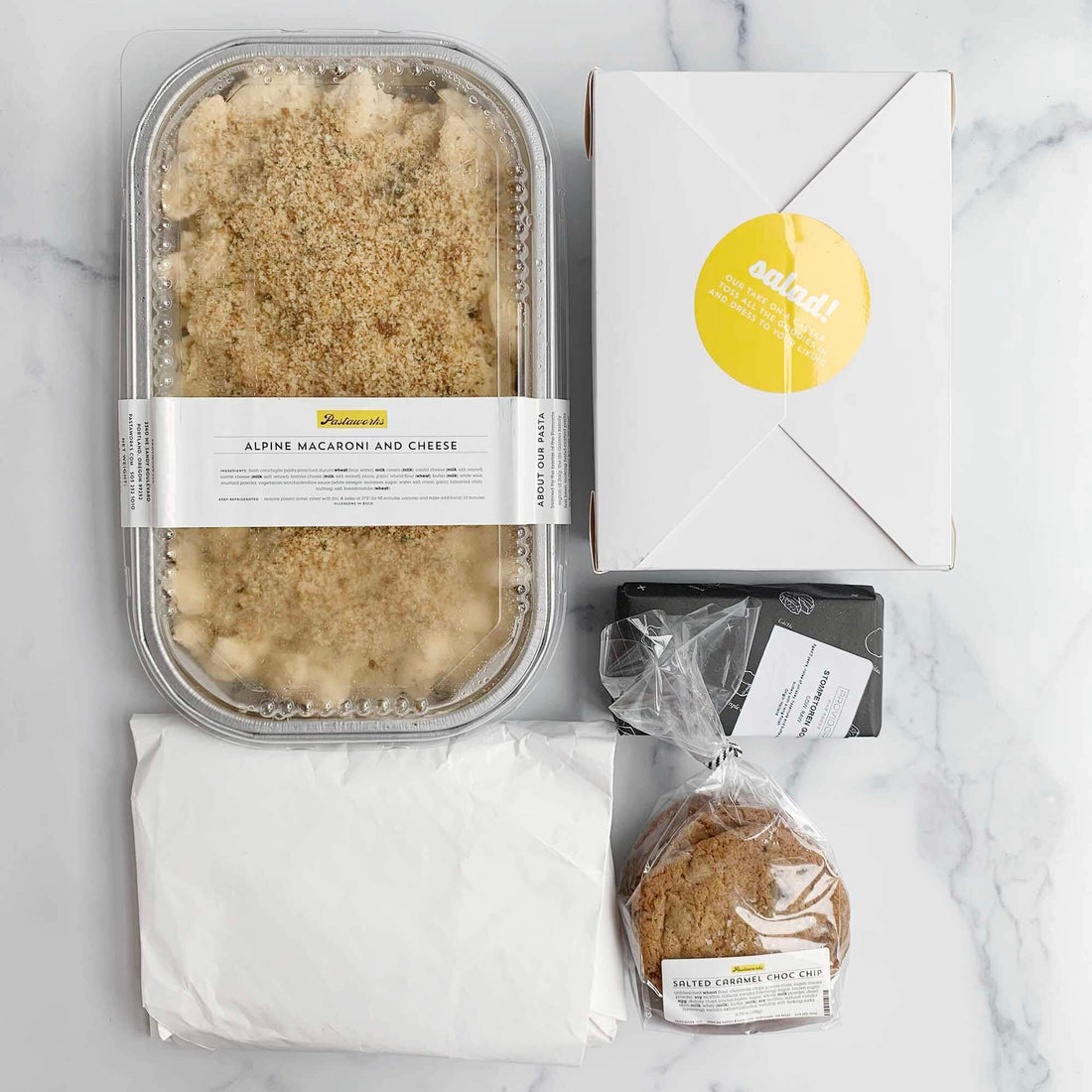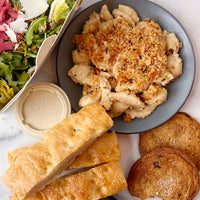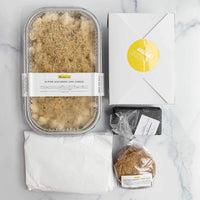 The cheeses of the Alps are some of the creamiest, meltiest, most delectable cheeses around. Our Alpine Macaroni + Cheese blends our favorite mountain cheeses for a rich baked pasta dinner. We'll round out the meal with a slab of our own focaccia, our famous Arrosto salad, an artisan cheese, and some cookies to finish (or start) your evening. Add some of our delicious sausage or a bottle of wine and we'll pick out a perfect pairing for your tastes. (Serves 3-4)
*Photos are just for reference and may not reflect the exact foods gathered for your order.
THIS ITEM IS NOT ELIGIBLE FOR SHIPPING.