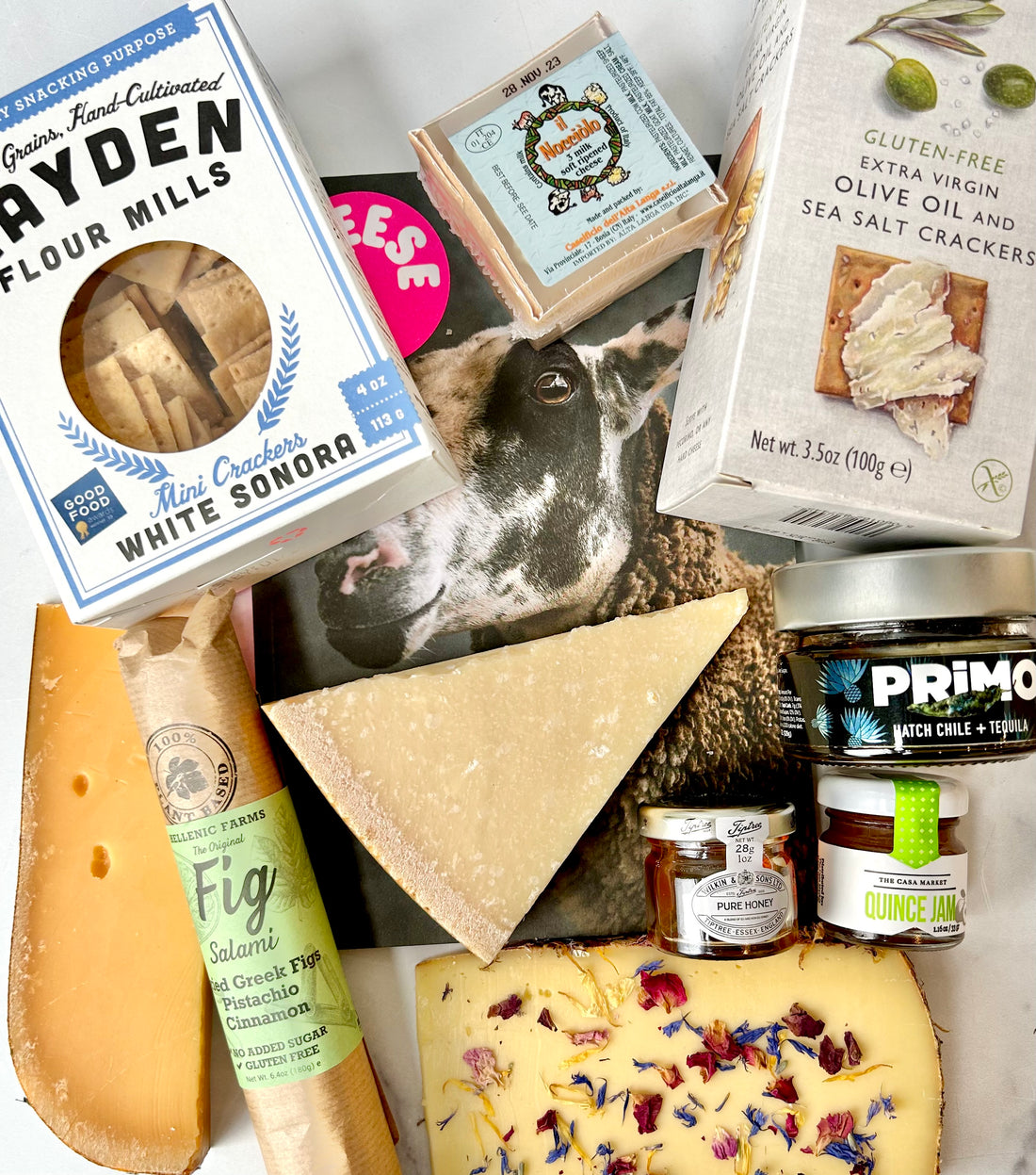 Celebrate the turophiles in your life with a Providore Cheese Lovers Box!
Each gift box features cheeses lovingly selected by our mongers, delicious accompaniments like fruit spreads and fig salami, crackers, and a cheese magazine.
Cheese Lover's Gift Boxes do not include meat. They can be made completely vegetarian upon request and make an excellent host or family gift!