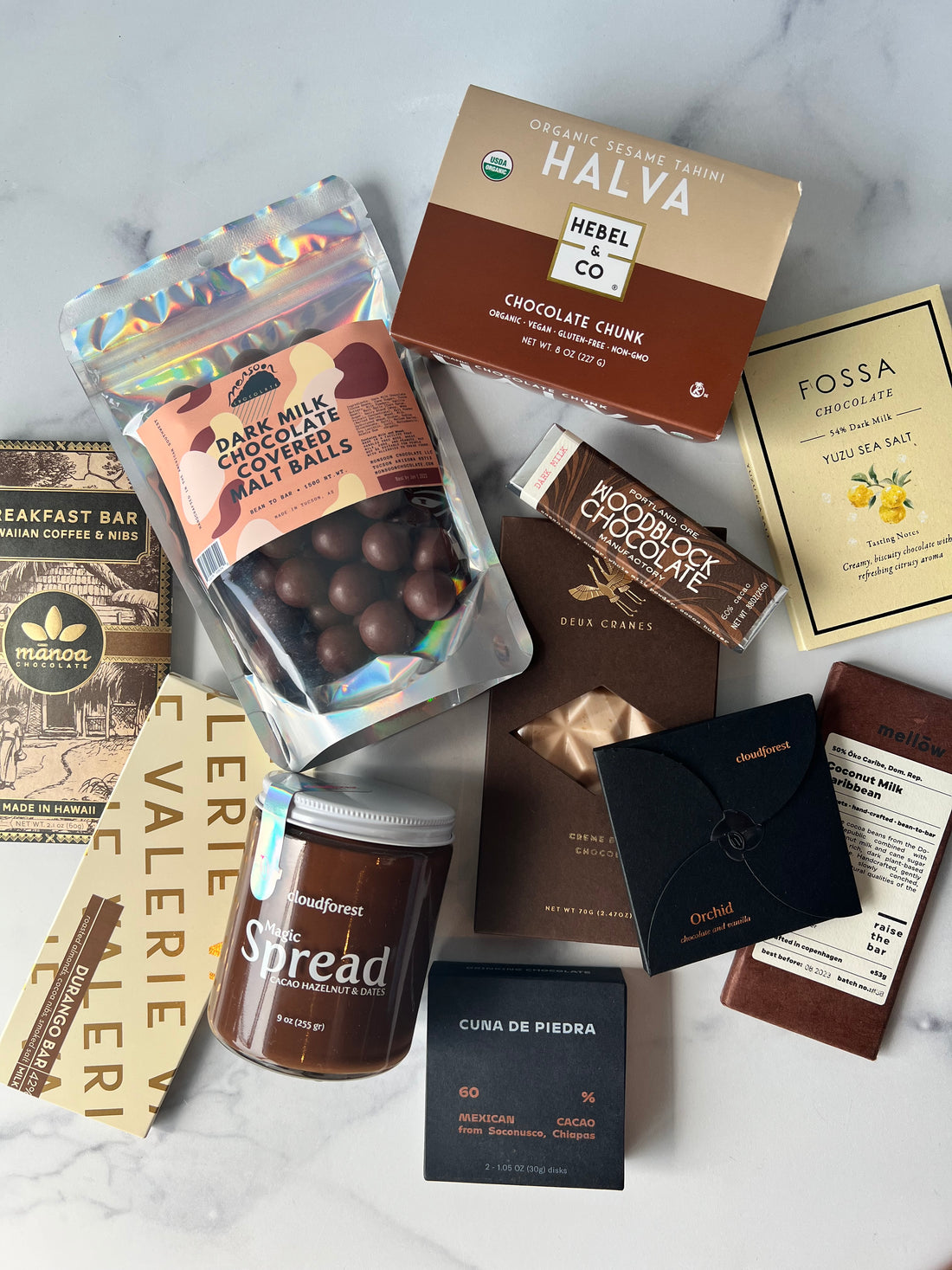 The Chocolate World Tour Box
A perfect assortment of treats packed in a custom gift box with our signature Providore style. 
There is a world of chocolate beyond bars. For the true chocolate love (you know who you are), this box explores the many indulgent forms that chocolate can take. You'll find a selection of single origin and creatively-flavored artisan bars, chocolate spread, chocolate-covered nuts, drinking chocolate, small truffles, and various chocolate confections (think chocolate halva, chocolate-covered caramel corn, and more). 
*Photos and description are just for reference. Your gift is made to order and will contain a one-of-a-kind assortment of products—you will provide preferences and guidance on the next step of checkout.