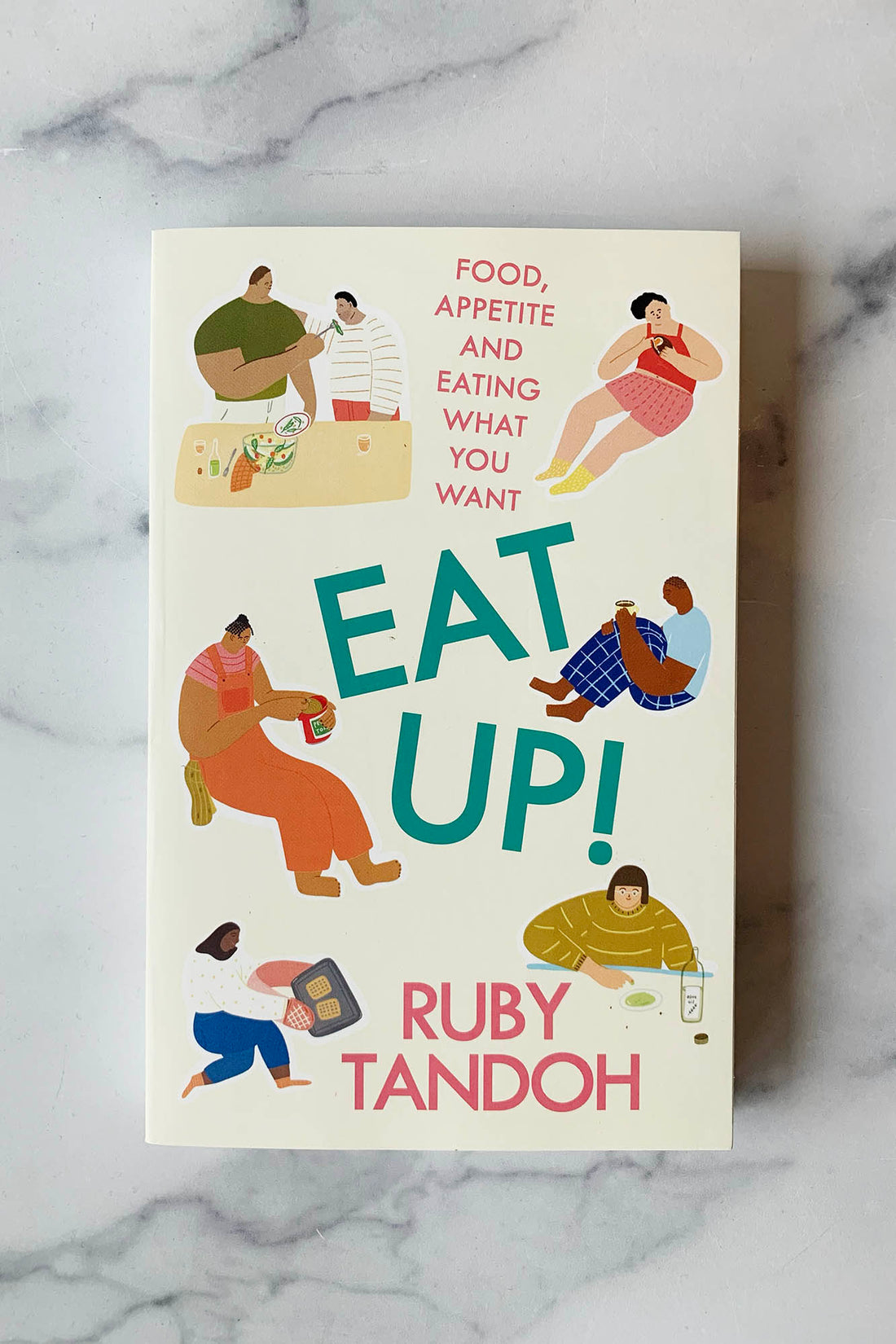 In this bestselling tour de force of a culinary manifesto, Great British Bake Off alum and former Guardian columnist Ruby Tandoh will help you fall back in love with food--from a great selection of recipes to straight-talking, sympathetic advice on mental health and body image
"I read it greedily." --Nigella Lawson
Ruby Tandoh implores us to enjoy and appreciate food in all of its many forms. Food is, after all, what nourishes our bodies, helps us commemorate important milestones, cheers us up when we're down, expands our minds, and connects us with the people we love. But too often, it's a source of anxiety and unhappiness. With Eat Up!, Tandoh celebrates one of life's greatest pleasures, drawing inspiration from sources as diverse as Julia Child to The Very Hungry Caterpillar, flavor memories to jellied eels. She takes on the wellness industry and fad diets, and rejects the snobbery surrounding "good" and "bad" food, in wide-ranging essays that will reshape the way you think about eating.