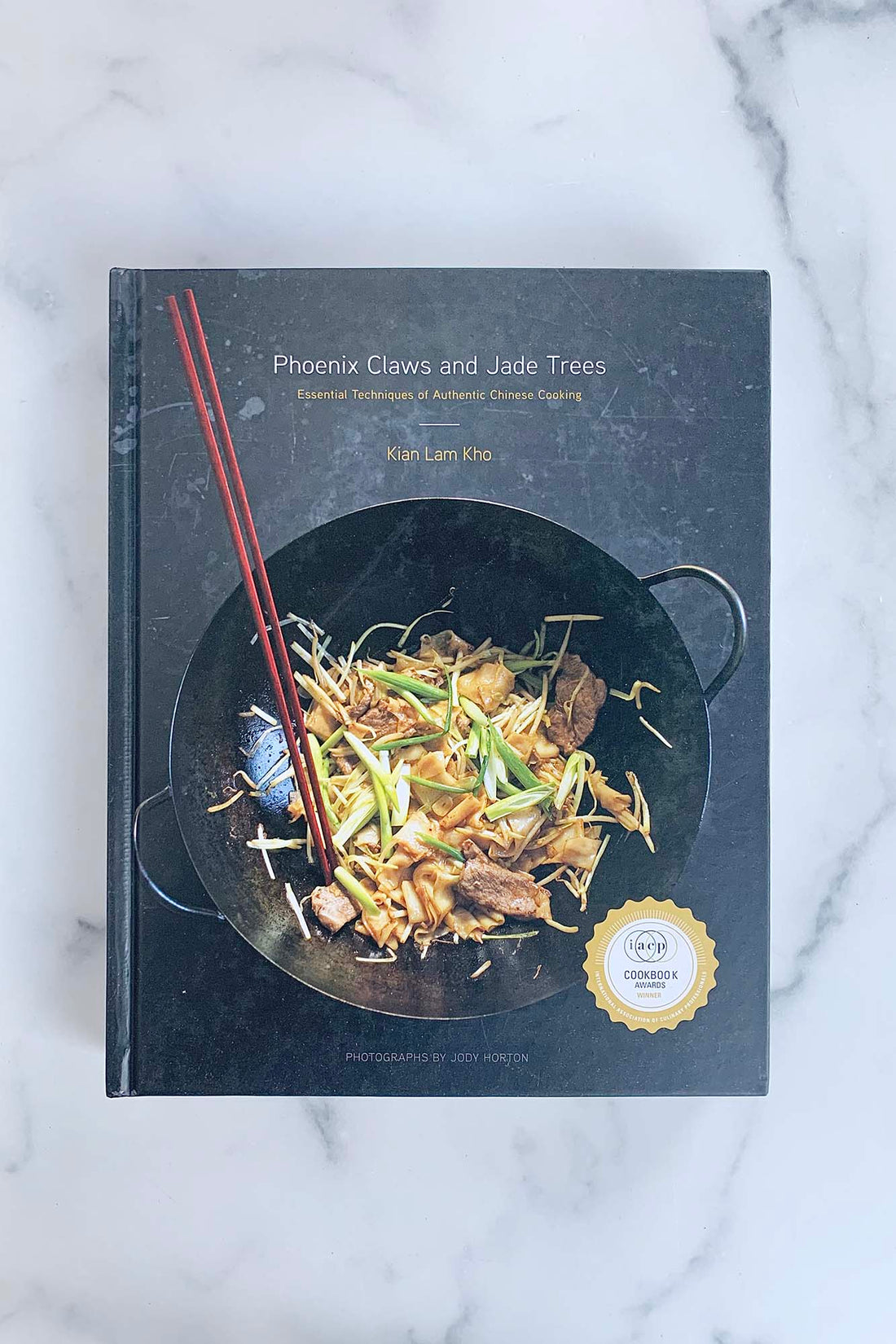 Phoenix Claws and Jade Trees
Create nuanced, complex, authentic Chinese flavors at home by learning the cuisine's fundamental techniques with more than 150 recipes.
Phoenix Claws and Jade Trees offers a unique introduction to Chinese home cooking, demystifying it by focusing on its basic cooking methods. In outlining the differences among various techniques--such as pan-frying, oil steeping, and yin-yang frying--and instructing which one is best for particular ingredients and end results, culinary expert Kian Lam Kho provides a practical, intuitive window into this unique cuisine. Once you learn how to dry stir-fry chicken, you can then confidently apply the technique to tofu, shrimp, and any number of ingredients.
Accompanied by more than 200 photographs, including helpful step-by-step images, the 158 recipes range from simple, such as Spicy Lotus Root Salad or Red Cooked Pork, to slightly more involved, including authentic General Tso's Chicken or Pork Shank Soup with Winter Bamboo. But the true brilliance behind this innovative book lies in the way it teaches the soul of Chinese cooking, enabling home cooks to master this diverse, alluring cuisine and then to re-create any tempting dish you encounter or imagine.