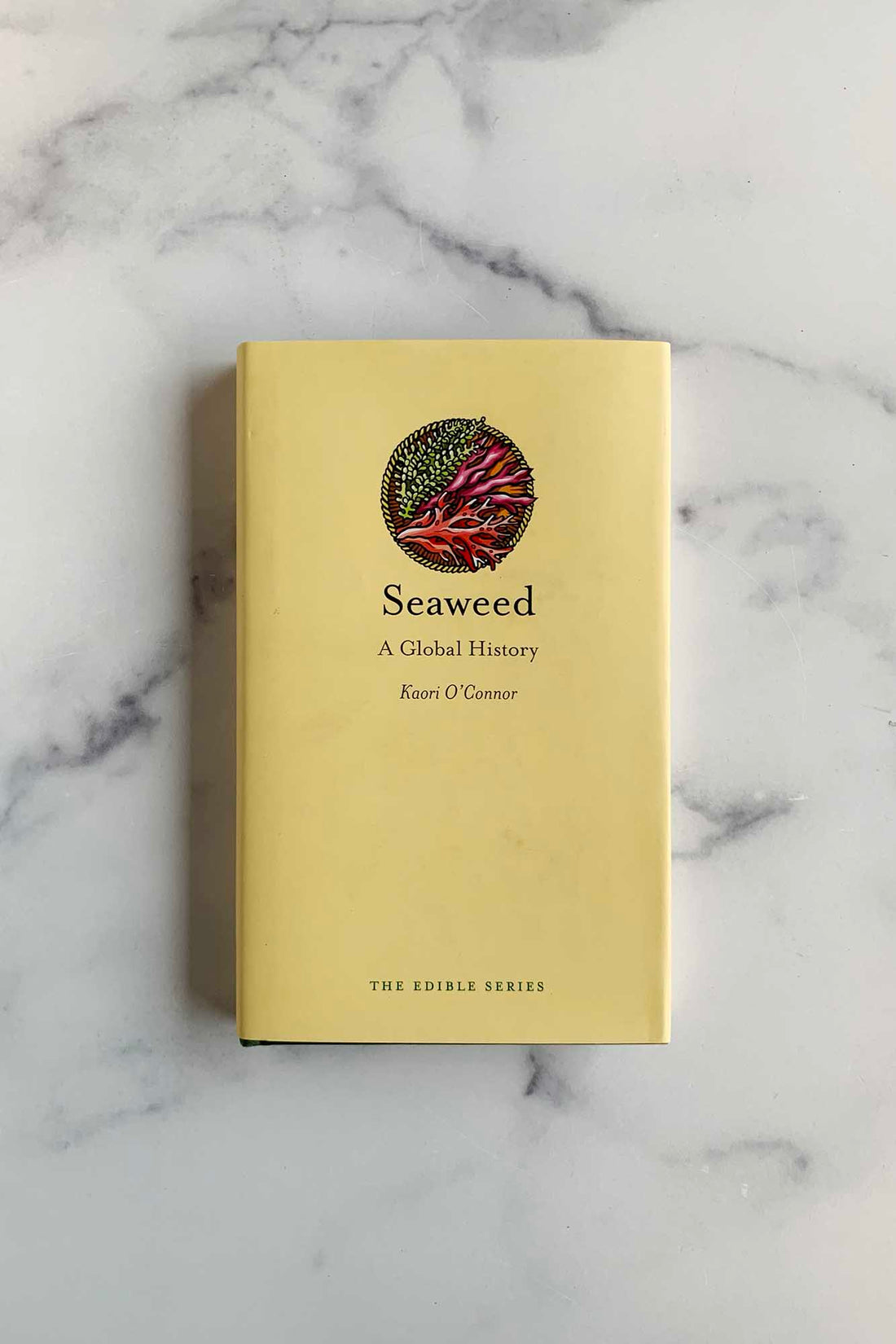 Seaweed: A Global History
Some might be put off by its texture, aroma, or murky origins, but the fact of the matter is seaweed is one of the oldest human foods on earth. And prepared the right way, it can be absolutely delicious. Long a staple in Asian cuisines, seaweed has emerged on the global market as one of our new superfoods, a natural product that is highly sustainable and extraordinarily nutritious. Illuminating seaweed's many benefits through a fascinating history of its culinary past, Kaori O'Connor tells a unique story that stretches along coastlines the world over.
O'Connor introduces readers to some of the 10,000 kinds of seaweed that grow on our planet, demonstrating how seaweed is both one of the world's last great renewable resources and a culinary treasure ready for discovery. Many of us think of seaweed as a forage food for the poor, but various kinds were often highly prized in ancient times as a delicacy reserved for kings and princes. And they ought to be prized: there are seaweeds that are twice as nutritious as kale and taste just like bacon--superfood, indeed. Offering recipes that range from the traditional to the contemporary--taking us from Asia to Europe to the Americas--O'Connor shows that sushi is just the beginning of the possibilities for this unique plant.