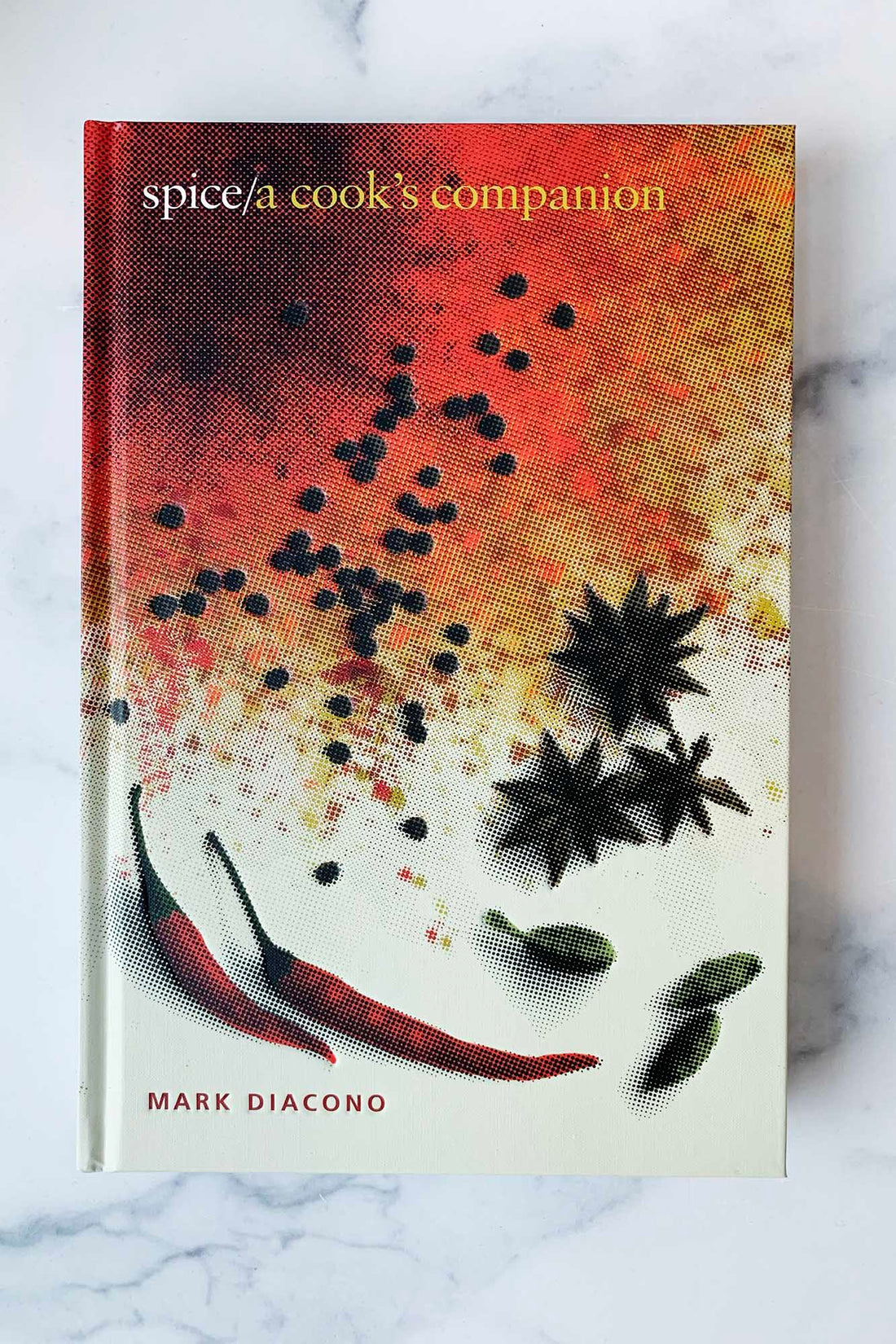 Spice: A Cook's Companion
Spice
is a vibrant exploration of flavor, fragrance and heat that majors on the kitchen, with a celebration of over 50 spices that will fill your kitchen with a wealth of heady aromas and tastes. Packed with ideas for enjoying and using spices,
Spice
is much more than your average recipe book. Mark Diacono shares the techniques at the heart of sourcing, blending and using spices well, enabling you to make delicious food that is as rewarding in the process as it is in the end result. The book will explore the many origins of spice, when and how to use them effectively, and how, through the use of spice, we can applaud and appreciate cuisines from around the globe.
Focusing on the familiars including cumin, turmeric, vanilla, pepper and cinnamon,
Spice
will also open the door to some lesser-known spices. The recipes build on bringing your spices alive - whether that's creating blends to easily enhance your food when short of time on a weekday evening, or in infusing and blooming spices to bring out the very best of these treasured ingredients. The reader will become familiar with the differences in flavor intensity, provenance, nutritional benefits and more.
Beginning with a guide to 50 of Mark's much-loved spices and blends, including their legacy and main culinary affinities, the book then offers over 100 innovative recipes that make the most of your new spice knowledge. With additions throughout from chefs and food writers of whom spices are an integral part of their cooking identity,
Spice
is sure to inspire and uplift.