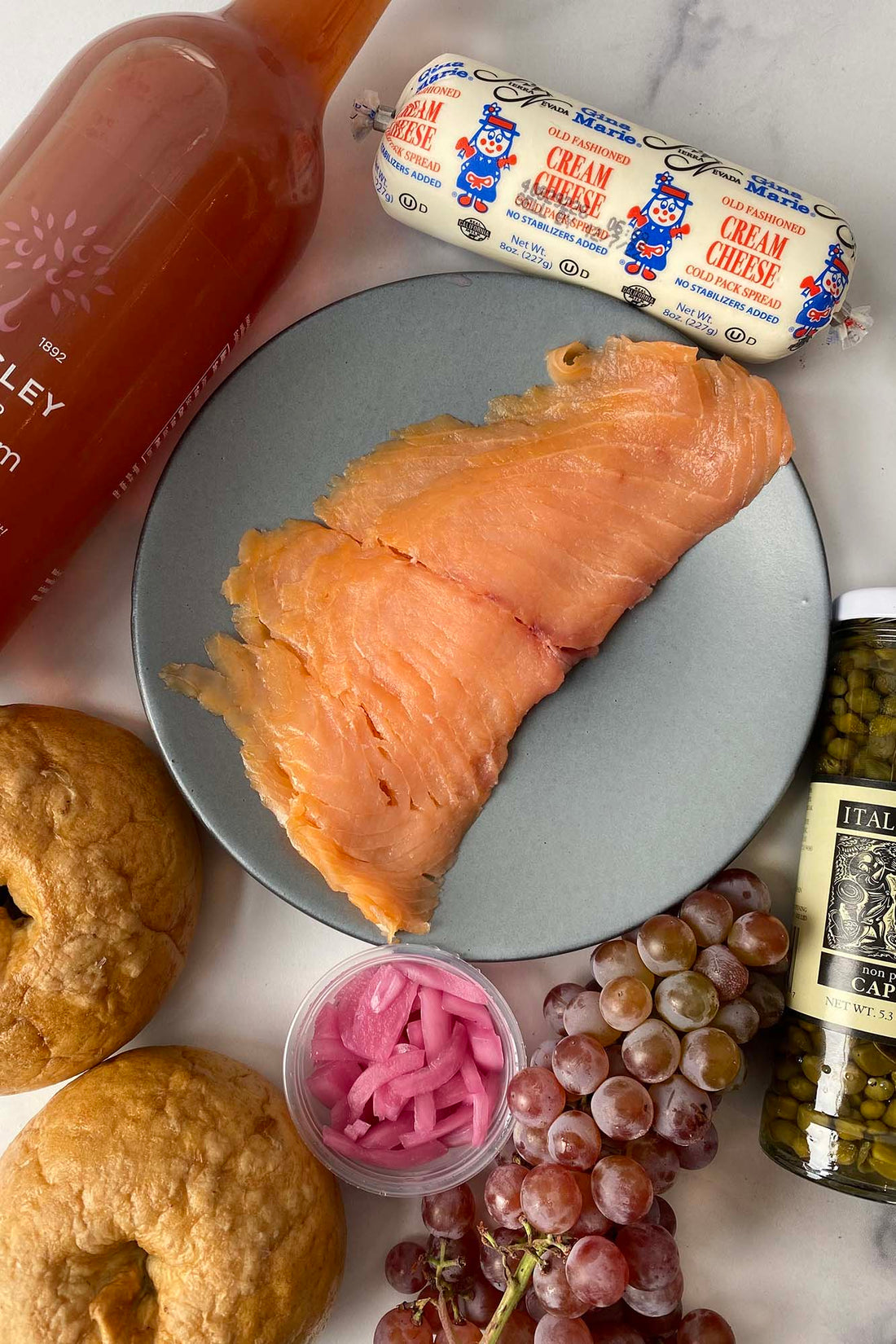 Rise and shine, we've got a full appetizing spread for morning noshing. Our Bagels + Lox set includes 4 bagels from Sparrow Bakery, lox, cream cheese or chevre, capers, pickled red onions, as well as jam, seasonal fruit, juice, and a chocolate bar. Add a bag of coffee to speed up your wake-up, or a bottle of bubbles for mimosas. 
*Photos are just for reference and may not reflect the exact foods gathered for your order.
THIS ITEM IS NOT ELIGIBLE FOR SHIPPING.