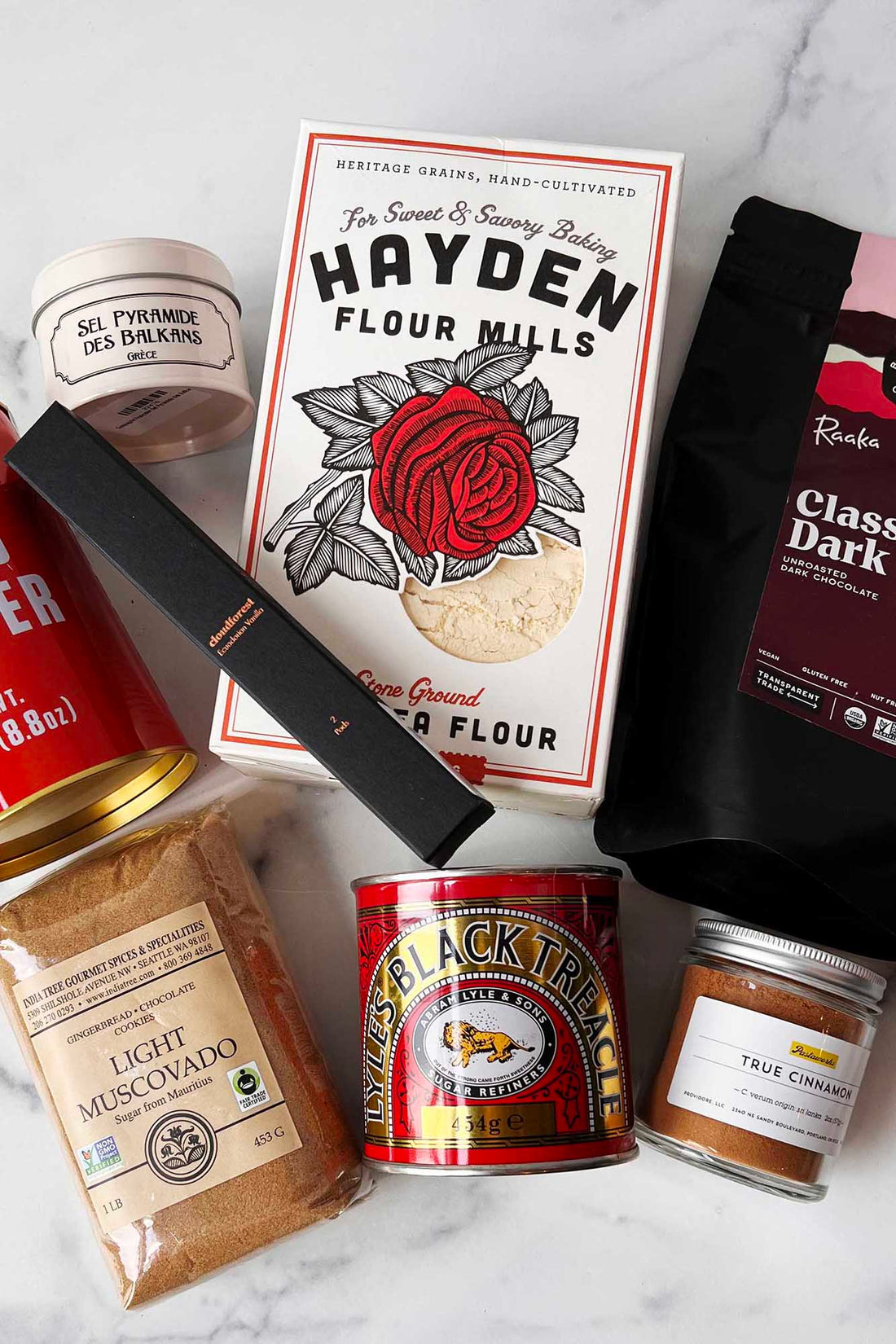 Stock your kitchen with our favorite home cooking ingredients, sourced from around the world. Our pantry boxes make delicious gifts, whether for someone who is filling the cupboards of their first kitchen or who is looking to expand their repertoire with exciting new flavors.
Everyone should be so lucky to have a baker in their life—that person who is always up-to-their elbows in flour and seems to always have fresh-baked cookies or a slice of coffee cake to share. Don't you think they deserve some great ingredients for their hobby? From small-mill flour to single-origin baking chocolate, there are so many fantastic baking staples to explore. This box will include a range of ingredients perfect for the curious home baker, such as flour, chocolate, cocoa powder, vanilla, salt, sugar, and spices. 
*Photos and descriptions are just for reference. Your gift is made to order and will contain a one-of-a-kind assortment of products—you will provide preferences and guidance on the next step of checkout.