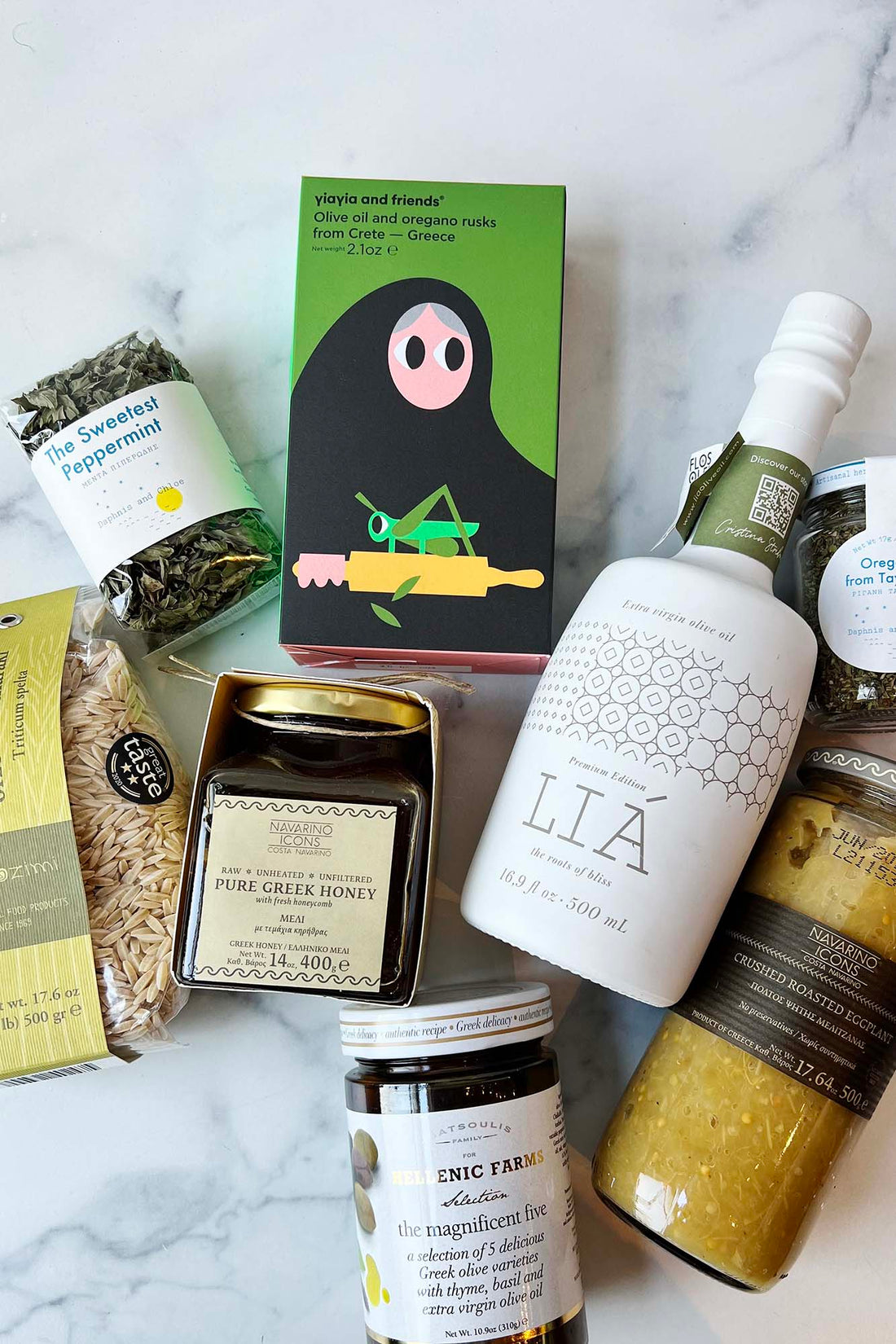 Stock your kitchen with our favorite home cooking ingredients, sourced from around the world. Our pantry boxes make delicious gifts, whether for someone who is filling the cupboards of their first kitchen or who is looking to expand their repertoire with exciting new flavors.
The birthplace of Western Civilization sure knows how to set a table. This selection of pantry staples will transport you to the sun-bleached towns and brilliant waters of the Greek archipelago. We'll include an array of olive oil, honey, wild-foraged herbs and grains for a Mediterranean feast.

*Photos and descriptions are just for reference. Your gift is made to order and will contain a one-of-a-kind assortment of products—you will provide preferences and guidance on the next step of checkout.