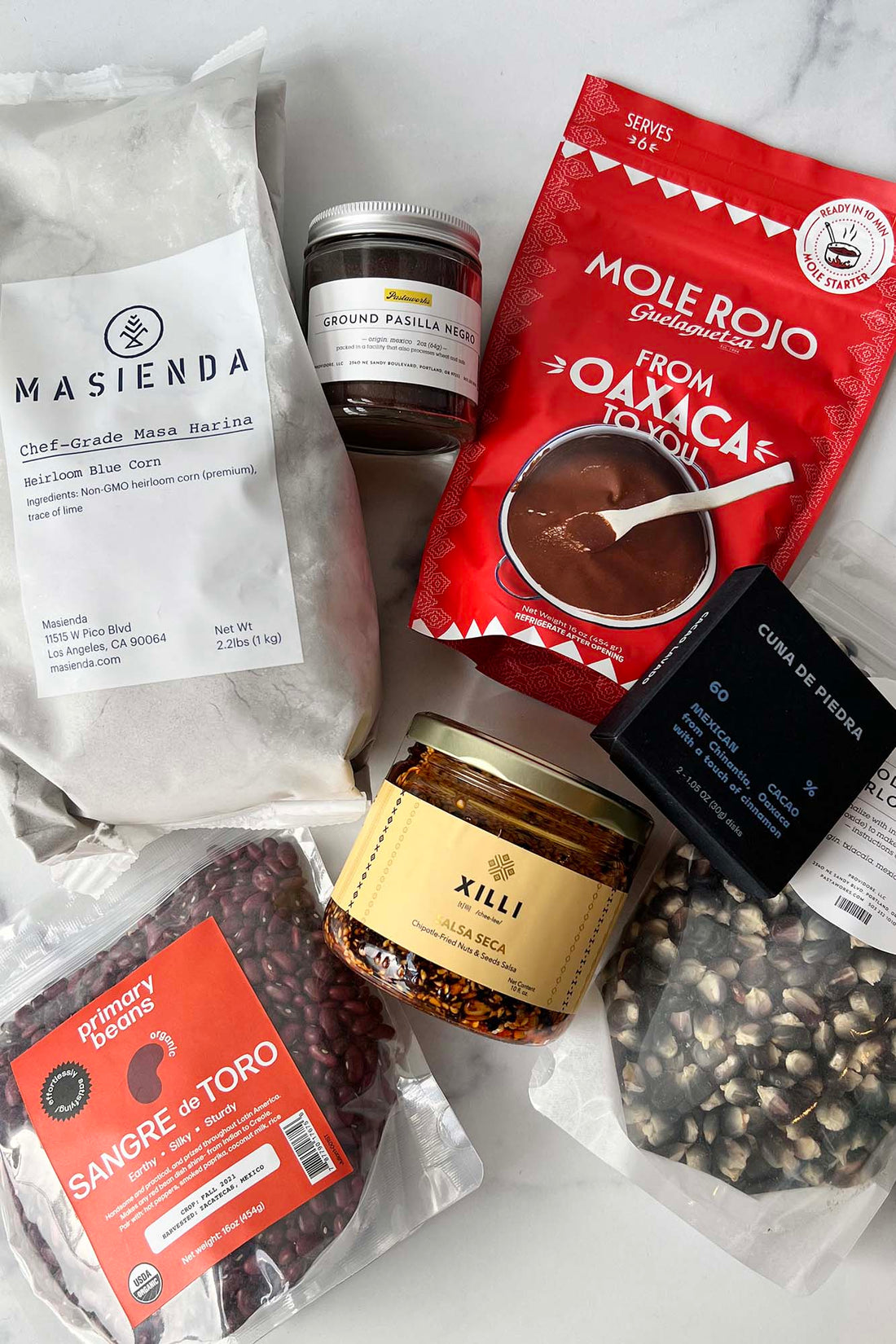 Stock your kitchen with our favorite home cooking ingredients, sourced from around the world. Our pantry boxes make delicious gifts, whether for someone who is filling the cupboards of their first kitchen or who is looking to expand their repertoire with exciting new flavors.
In Mexico, the fruits of the Americas were transformed into some of our most beloved foods. Imagine a world with chocolate, tomatoes, or chiles! Innovation and generations of tradition created such staples as masa—dried corn nixtamalized for nutrition and ground into a versatile dough—which formed the basis for a cuisine that incorporated a wide array of spices, fruits, nuts, and native flora. This pantry box provides an array of ingredients that will prove useful in many Mexican recipes, including masa harina, dried beans, cacao, chiles, salsa, and spices.

*Photos and descriptions are just for reference. Your gift is made to order and will contain a one-of-a-kind assortment of products—you will provide preferences and guidance on the next step of checkout.