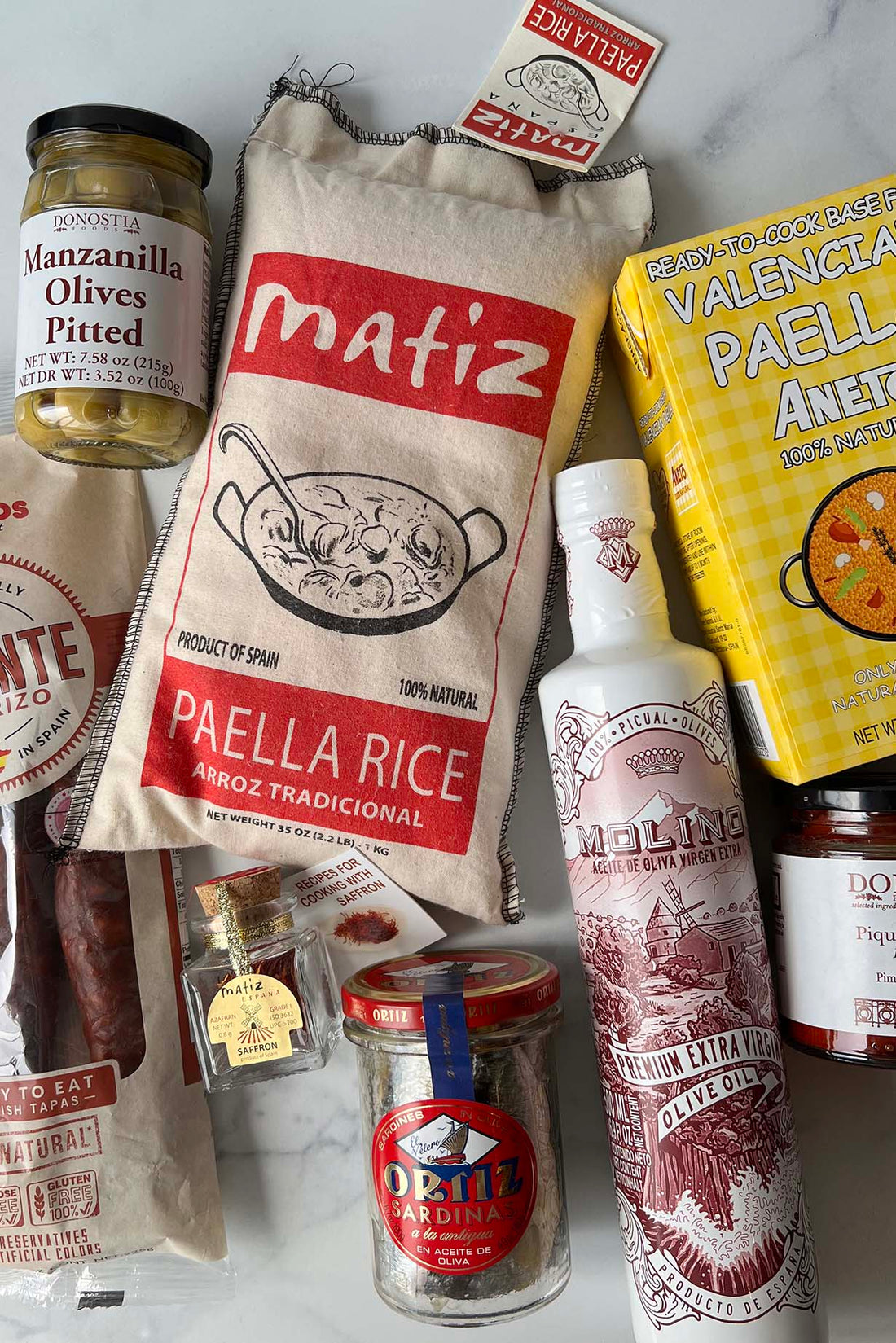 Stock your kitchen with our favorite home cooking ingredients, sourced from around the world. Our pantry boxes make delicious gifts, whether for someone who is filling the cupboards of their first kitchen or who is looking to expand their repertoire with exciting new flavors.
For anyone who has toured the tapas bars of Madrid or enjoyed paella in Valencia, the romance of Spain's cuisine is undeniable. But Spain's culinary traditions have deep and far-ranging roots—most notably from the centuries-long Muslim state of Al-Andalus (saffron and rice!) and the Spanish colonization of the Americas (peppers and tomatoes!). Whether snacking or cooking a feast befitting a Basque gastronomic society, this collection includes staple Spanish ingredients such as olive oil, paella rice, pimenton, tinned fish, preserved vegetables and chorizo.
*Photos and description are just for reference. Your gift is made to order and will contain a one-of-a-kind assortment of products—you will provide preferences and guidance on the next step of checkout..